Elevation Lab first made a name for itself with the original Elevation Dock, which was one of the most popular docks on the market when it came out in 2012. Since then, the company has continued making docks and stands for iPhone and Apple Watch.
The fourth iteration of the original Elevation dock, the
ElevationDock 4
, was introduced this September, just in time for the debut of the iPhone 8, iPhone 8 Plus, and iPhone X. These devices no longer require docks at all thanks to wireless charging functionality, but they still charge faster over Lightning, so docks continue to be accessories worth considering.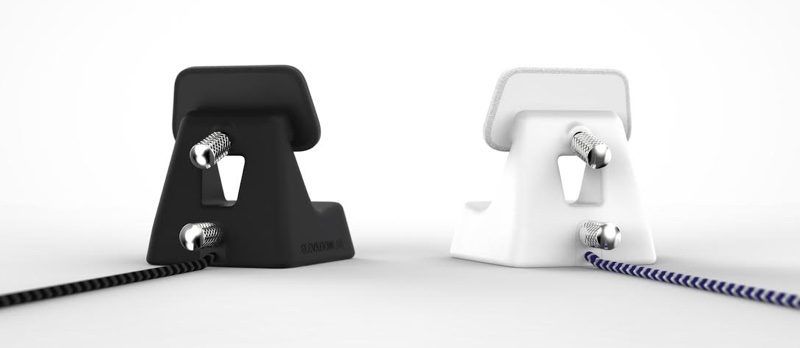 ElevationDock 4 is one of the smallest iPhone docks that I've used. It's smaller than the palm of my hand, with a base that measures in at about two inches on one side and two and a half inches on the other side, which tapers back down to the two-inch size.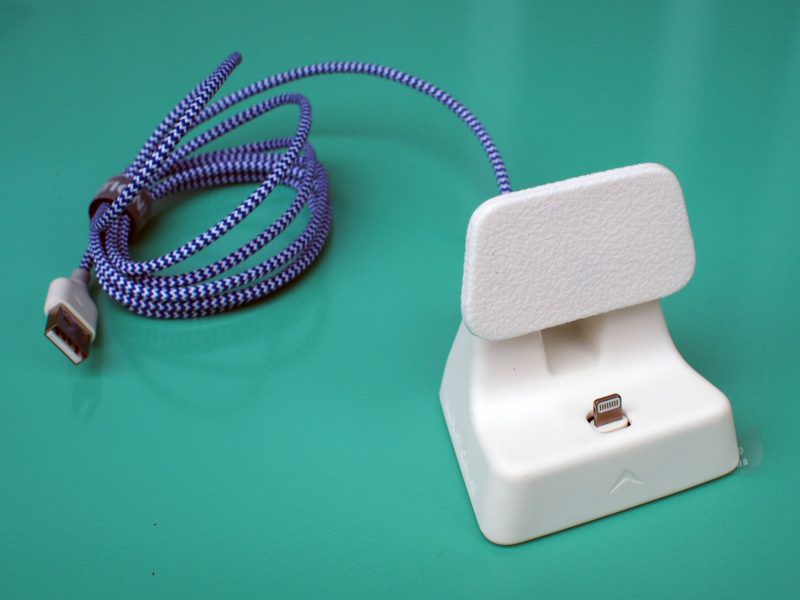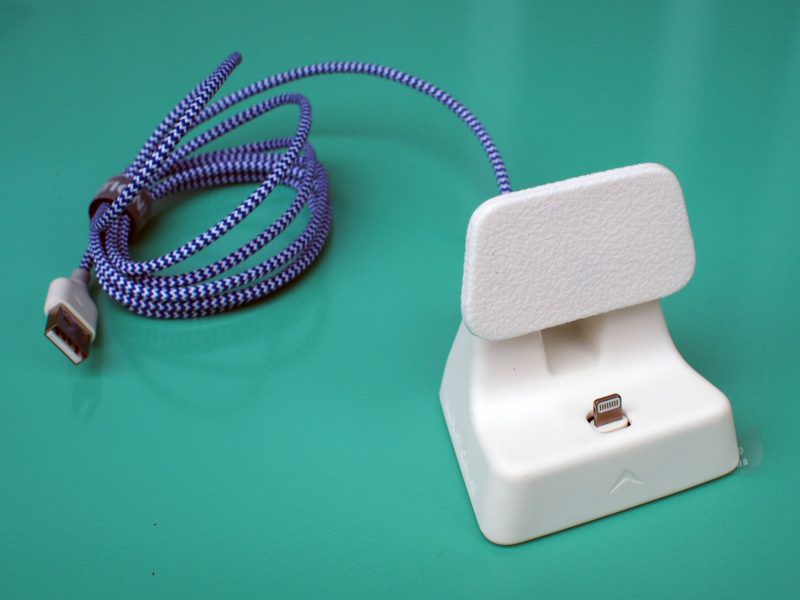 With a footprint that small, it can fit just about anywhere and it takes up a lot less desk/table space than a standard dock. It's less wide than my iPhone, in fact, so it can go anywhere my iPhone will fit.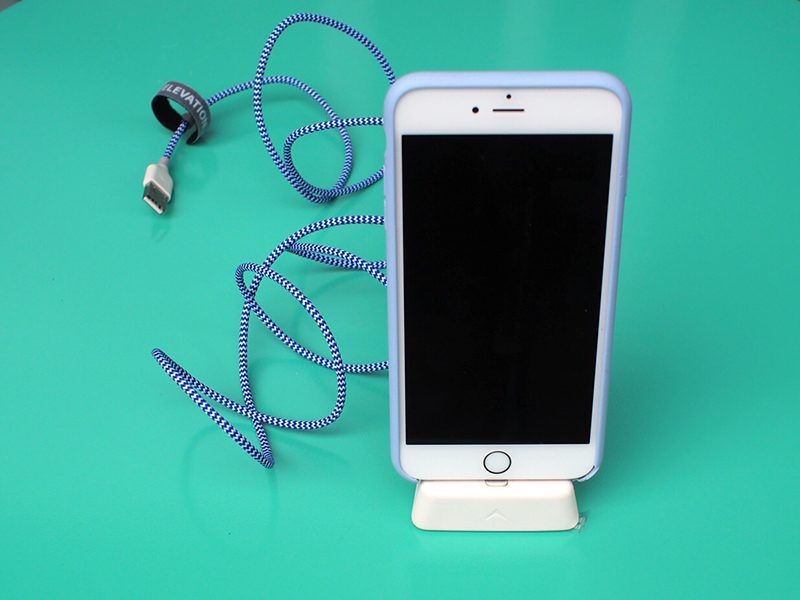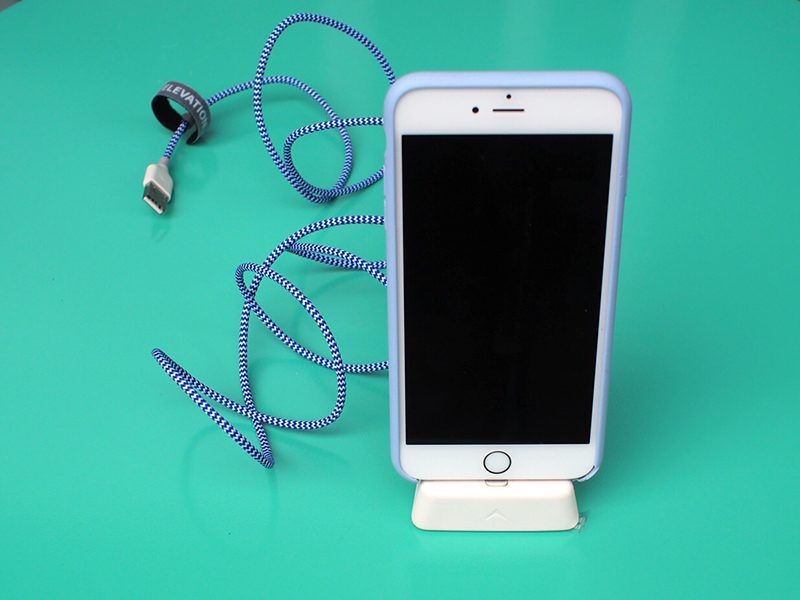 The dock is made from a medical grade silicone that comes in black or white to match your iPhone. I tested the white version, which is a soft white shade that matches well with everything else on my night stand. This is a lightweight silicone and it's an interesting choice for a dock — most are made from a much heavier material for stabilization purposes.
At the base, the silicone material is smooth, but the part that rests against the iPhone is textured, I assume for a better grip against a bare device. The silicone looks fine and I have no complaints about it, but I don't think it looks as quite nice or as high quality as some of the aluminum docks that I own.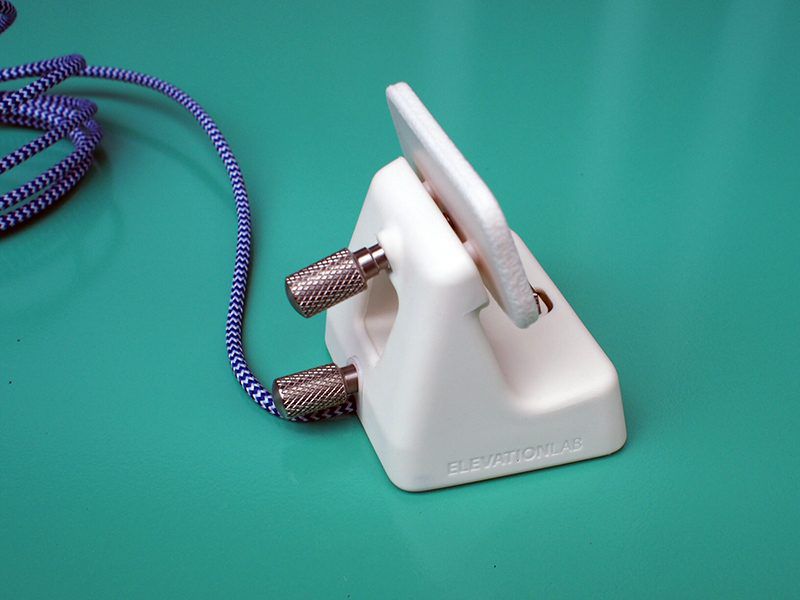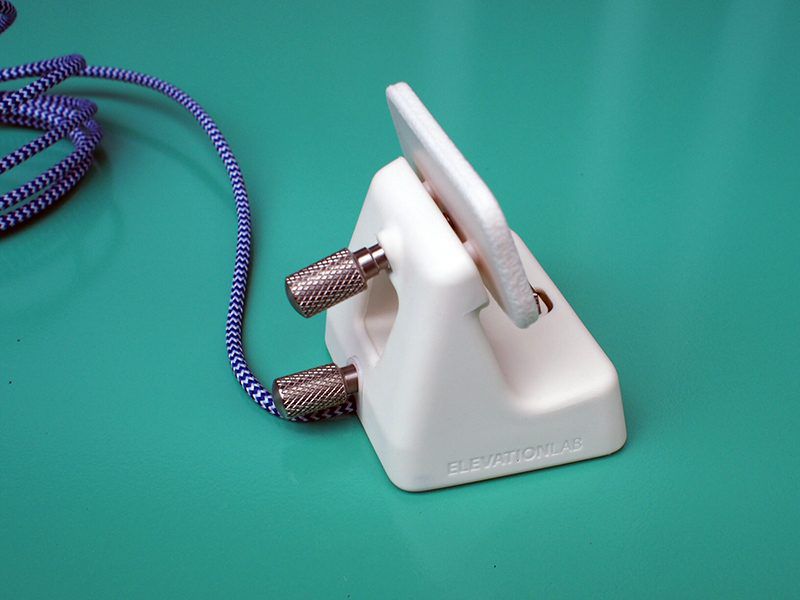 From a distance, though, it's not easy to tell what the ElevationDock 4 made of, and since it's so small, it's unobtrusive and largely unnoticeable. This isn't a dock that's meant to stand out — it's meant to be simple, out of the way, and useful. While silicone doesn't look as nice as aluminum, there is a benefit, because silicone isn't going to result in any accidental scratches or dings.
With no weight to secure the dock in place, Elevation Lab uses a grippy pad at the bottom to secure it tightly to a flat surface. Elevation Lab calls this a NanoPad that uses "micro air-suction," and it works well. Whatever's on the bottom of the dock doesn't feel sticky, but when placed on a hard surface, it sticks like it's glued in place.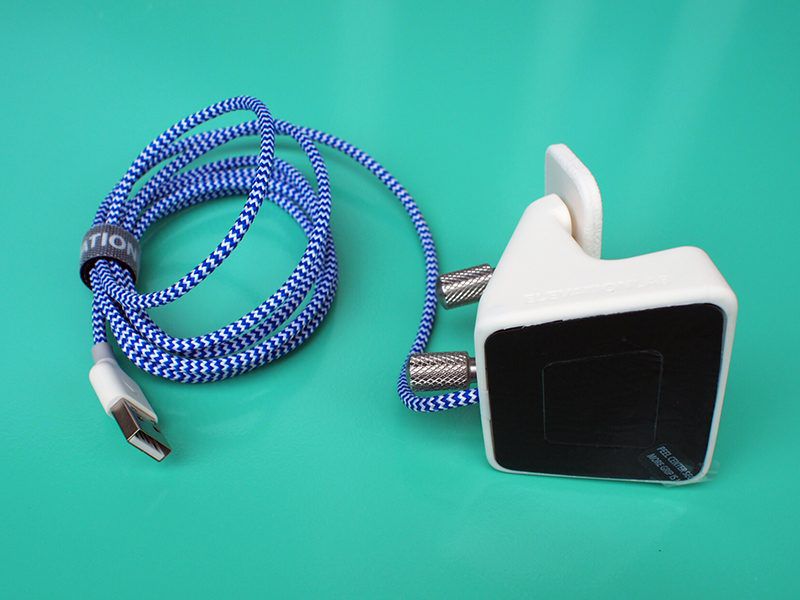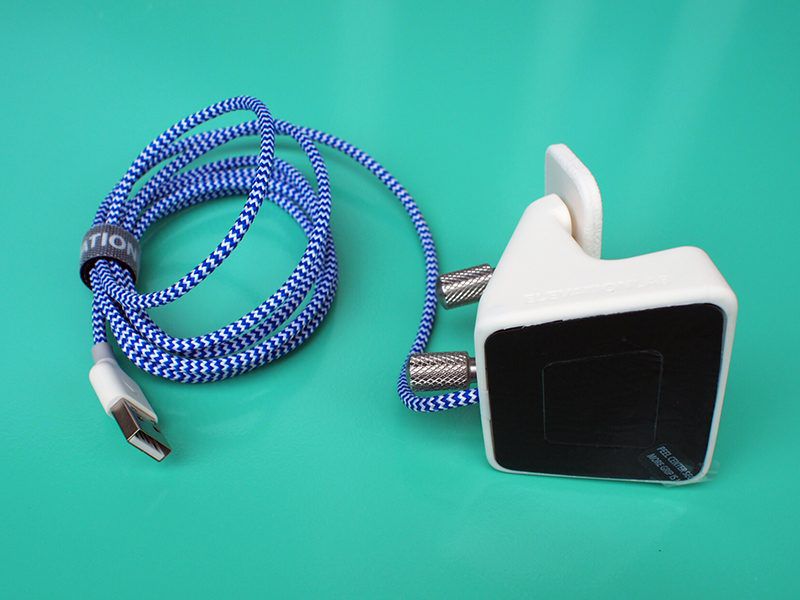 There's enough sticking power that once placed, the dock isn't going anywhere. It's secure enough for the iPhone to be placed and removed with one hand, and it can also support an iPad. I tested it with a 10.5-inch iPad, and it was able to successfully support the weight of the device to allow it to charge, which is impressive because it's a lot smaller than an iPad.
My iPhone always feels secure in the dock, with no tilting, wobbling, or other problems that can be common with some docks, and one-handed removal worked for all of my devices, iPad included. If you have AirPods, the design of the dock also supports charging the AirPods case.
The NanoPad at the bottom of the dock stuck well to most surfaces where I tested it, including wood, metal, and granite, but it doesn't adhere well to brushed aluminum. It should work with most surfaces, though, as long as they're smooth. When moving it, all you need to do is press down a little to make sure it's secure. And while it feels like it might damage some surfaces because of the strong suction, I didn't run into any problems.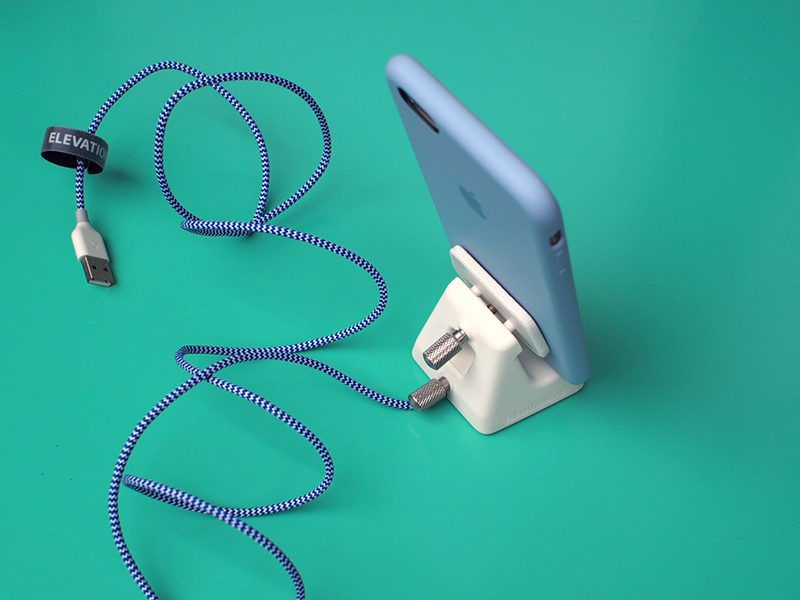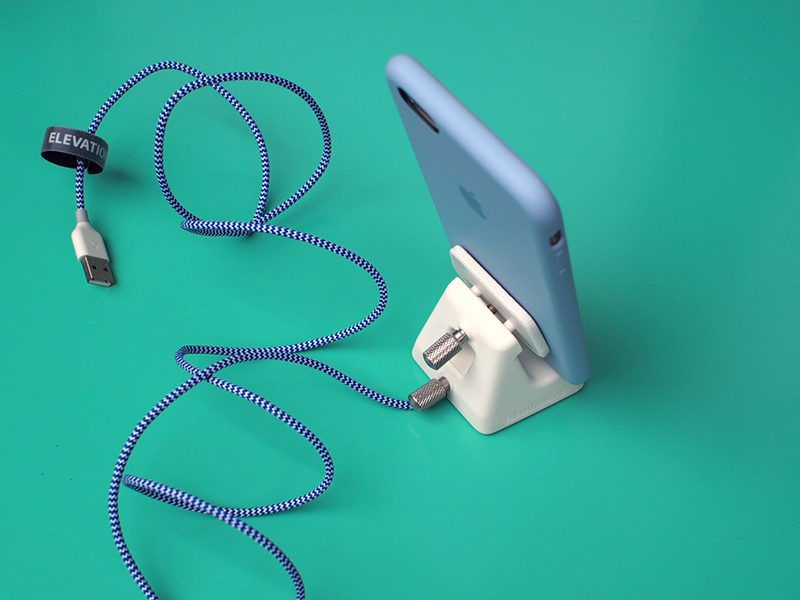 Elevation Lab says the dock works with the iPhone 5 and later and all Lightning equipped iPads with the exception of the 12.9-inch iPad Pro, which is just too big for such a small dock. I use the dock with one of Apple's standard silicone cases, and as long as a case isn't too thick, it should work well with the dock. It's not compatible with thicker cases like the ultra rugged options from OtterBox.
At the base of the dock, there's a built-in Lightning connector, and at the back, there's a flexible braided fabric cord that's durable, attractive, and tangle-free. I appreciate that Elevation Lab didn't just go with some cheap cord — the cable has a nice look and feel and I'm certain it's going to hold up well over time.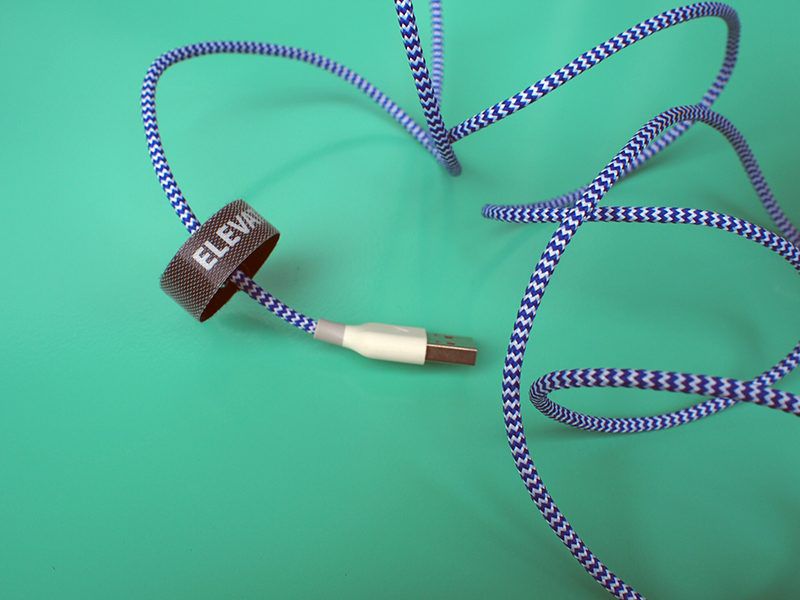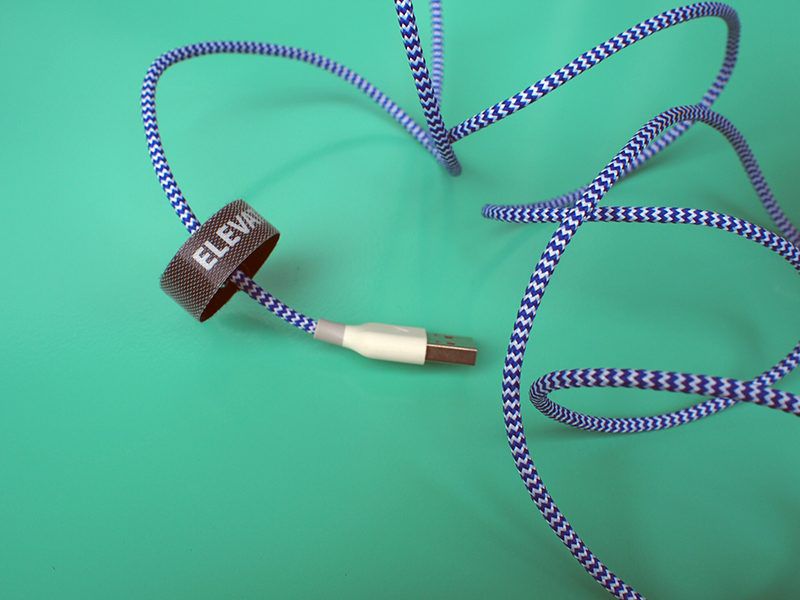 I also appreciate the attention to detail in this dock. Elevation Lab even included a velcro cable wrap with the Elevation Lab logo so extra cord can be wound up and tucked away.
At the back of the dock, there are two stainless steel knobs, and when I first saw the ElevationDock 4, these were what I disliked the most about it. The top knob is designed to allow the angle of the textured back plate to be adjusted by +/-4, so the iPhone can be positioned straighter or angled slightly backwards depending on your preference. I'm using this dock on my nightstand, so I have it angled back to let me better see the screen in the middle of the night.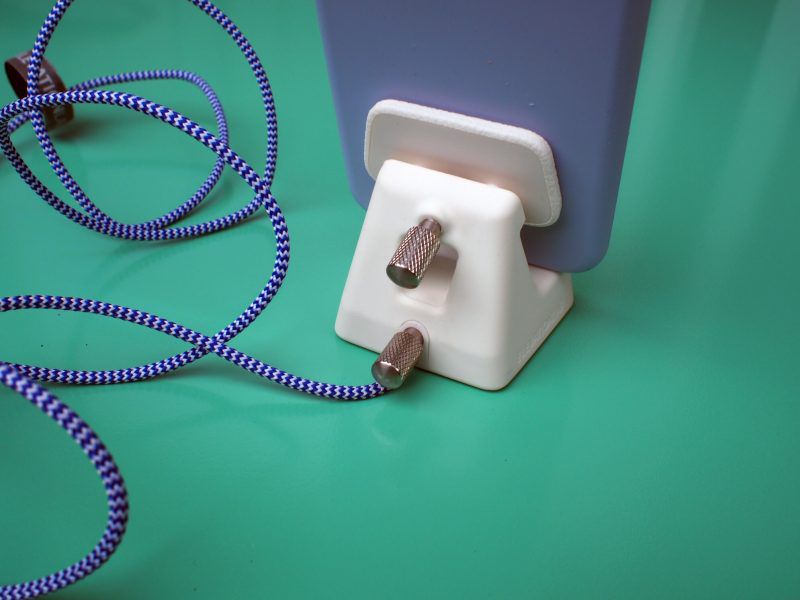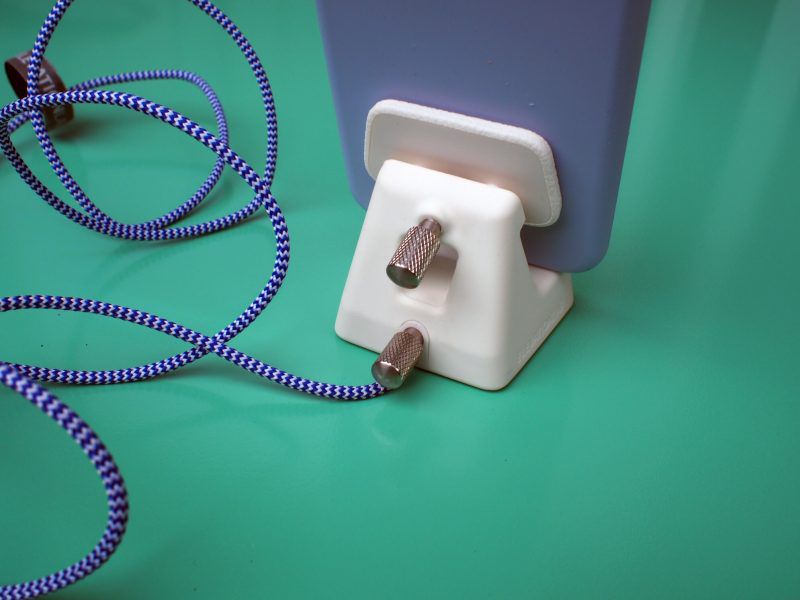 The bottom knob lets you adjust the height of the Lightning connector so it can work with thicker cases. Elevation Labs says it supports cases up to 3mm thick.
The knobs definitely stick out, but in person, they're not as obtrusive as they look in photographs because the dock is so small and because they're hidden behind it. It's a clever way to allow for adjustments in such a small dock, though I do wish they stuck out just a bit less. The knobs are the limiting factor that prevent the dock from being placed right up against a wall.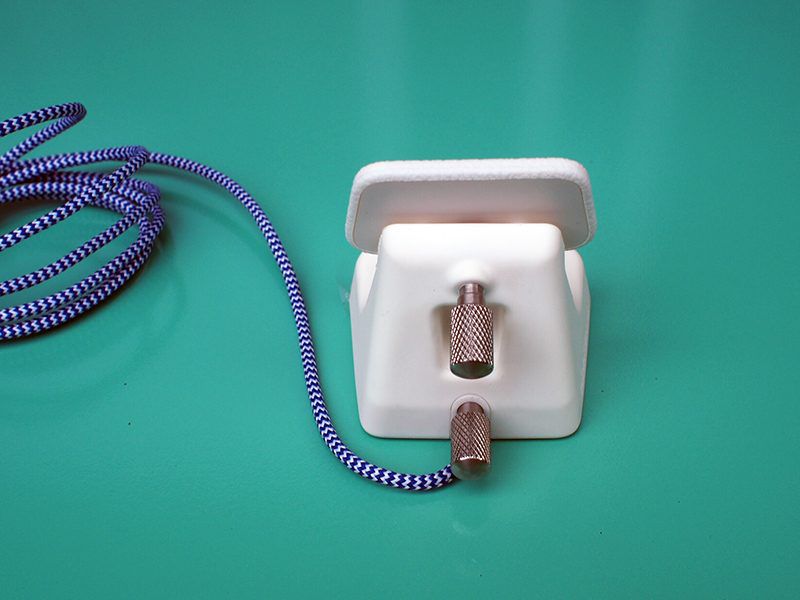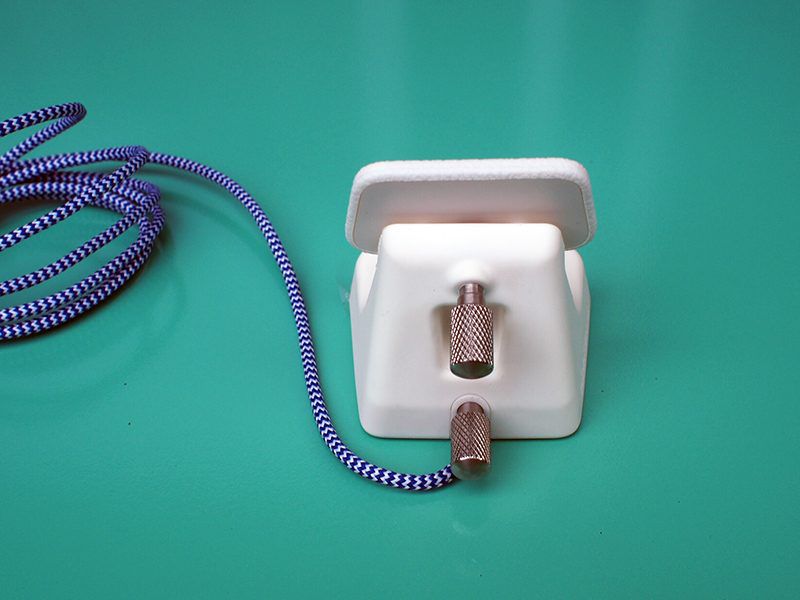 Elevation Lab has also made the Lightning connector built into the dock just a bit flexible, allowing it tonovodasoftware have some give to keep the iPhone stable while also preventing possible damage from being knocked around.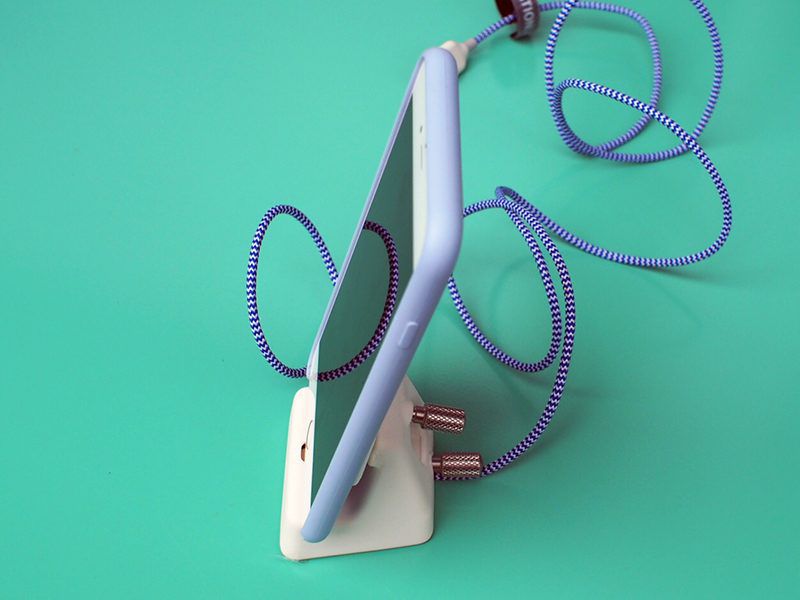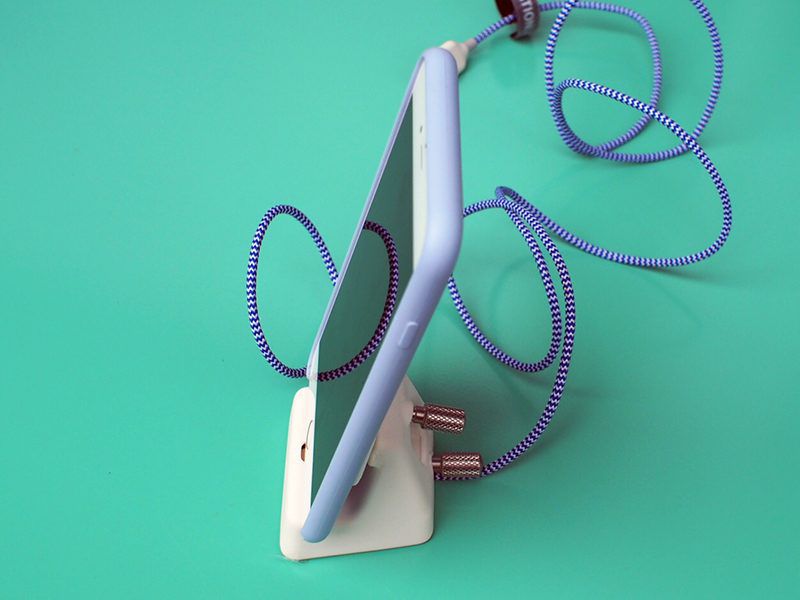 ElevationDock 4 doesn't come with a power adapter, so you'll need to supply the one that shipped with your iPhone or another power source. It's just a standard USB-A cable, so it can also work with Macs that have USB-A ports.
Bottom Line
ElevationDock 4 is not cheap at $59, but that price point is on par with other premium docks on the market, and design wise, given the thought that went into the construction of the dock, I'd consider it a premium dock.
It has a tiny footprint, a built-in sturdy Lightning cable, a stable base, and an adjustable angle, which are essentially all of the features that I look for in a dock. I do wish it were constructed from aluminum or another nicer material than plastic, but the simple, no frills design and clean lines make it work.
If you're looking for a dock that's not going to take up much more room than the iPhone itself, ElevationDock 4 is worth considering.
How to Buy
ElevationDock 4 can be purchased from the Elevation Lab website for $59.