Ember first began selling its temperature control Travel Mug back in 2015, allowing customers to personally control the temperature of their favorite hot beverage from their smartphone, and keep the drink hot for as long as an hour when it wasn't sitting on a charging pad. Ember also sells the Ceramic Mug, which provides all of the same benefits of the Travel Mug but in a size and shape that's aimed for use in your home or at your office.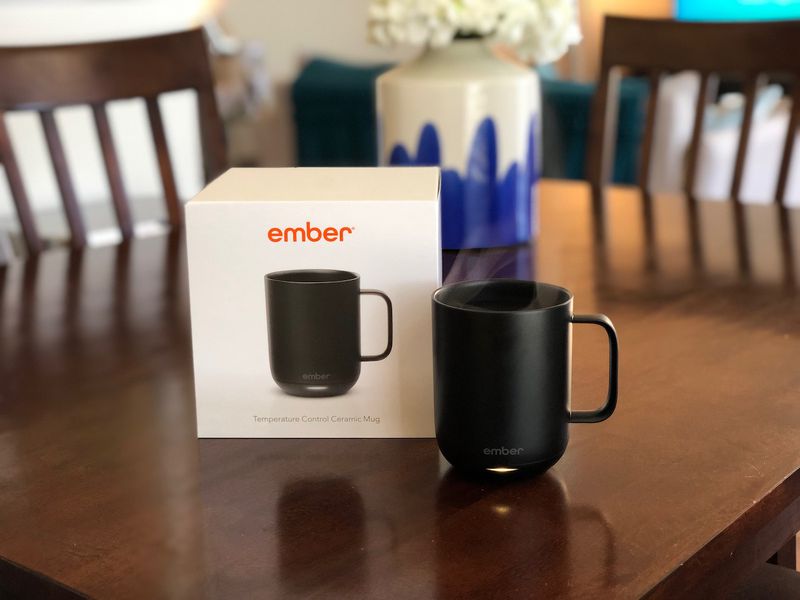 I've had the chance to test the Ceramic Mug over the last few weeks, following an announcement that Ember's mugs now calculate your approximate caffeine intake and sync it to Apple's Health app, and are now being sold in Apple stores. In that time, I've found the device to be a helpful companion for my daily cups of tea and coffee, although there are some aspects of its design that will hinder its usefulness in the long run.
Setup
Setup is largely a breeze with Ember's mugs; all I had to do was power on the Ceramic Mug, plug in the charging coaster to the included AC adapter with a barrel plug, and set the mug on it to fuel it up. Using the Ember iOS app, I searched for and found the mug, paired it, named it, and customized its front-facing LED color.




In terms of setup, that's really it; you can wait for the mug to finish charging, but if you'll be placing it on the charging coaster as you drink, the initial setup process is shortened even further. Once the mug is on, you never have to worry about powering it on or off again since it automatically goes into sleep mode when not in use.
Initial Use and Ember's iOS App
Using Ember every day is pretty simple as well. Once everything is synced between your mug and the app, just add your favorite hot beverage to the mug and the Ember app will automatically ask what you're drinking. For my first cup, I steeped a bag of herbal tea within the Ceramic Mug, and followed a push notification from Ember on my iPhone to set what I was drinking.
I had to connect to the Ceramic Mug every time I opened the app (requiring a simple tap to connect prompt), and afterwards the home screen displayed a color gradient that went from light gray (or "Empty") to a deep red as the temperature in the cup increased.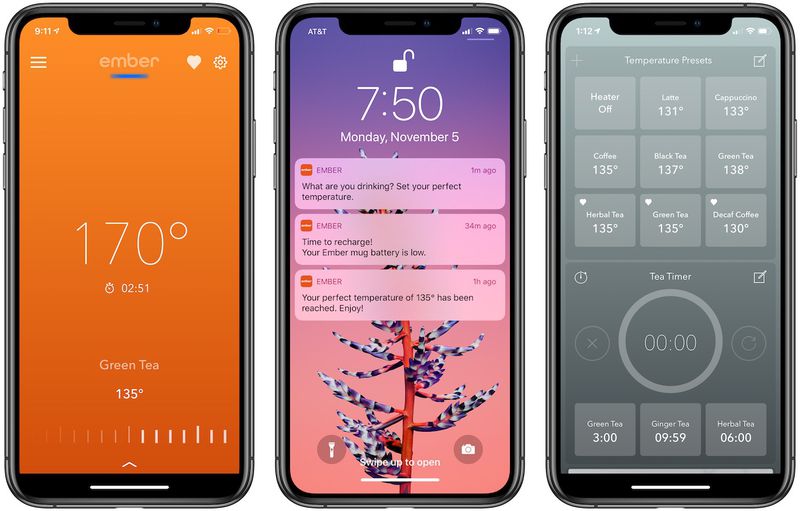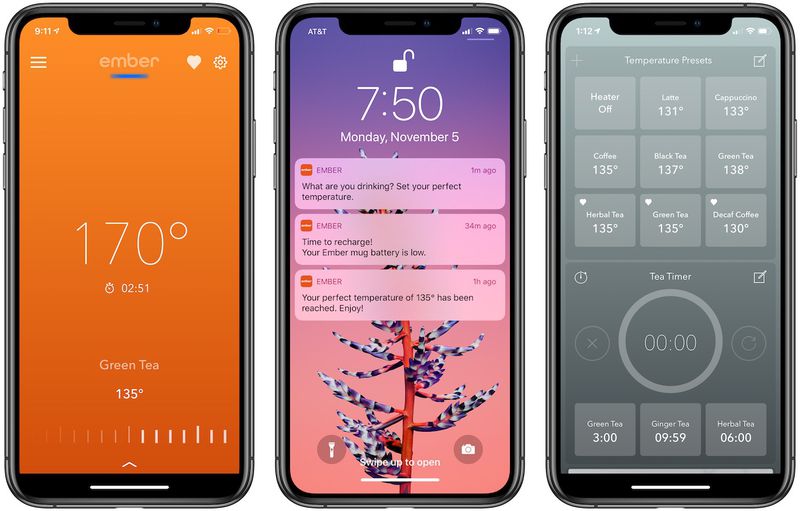 There's a section for temperature presets, and I added three new ones: Herbal Tea, Green Tea, and Decaf Coffee. These presets allow you to select a custom temperature to maintain as you drink your beverage, with Ember recommending most between 130 degrees and 140 degrees for the sweet spot of a hot cup of tea or coffee that won't burn your mouth. I found 135 degrees to be my own personal favorite temperature for most drinks. For temperature presets, there is only room for eight total. You can choose to manually set the temperature by sliding your finger along the bottom of the app as well.
With the tea and hot water in the Ceramic Mug, Ember asked me which one of my presets should be put to work and I tapped Herbal Tea. The mug then began cranking down the temperature from around 190 degrees to my preset, and at the same time I scrolled down even further on the app home screen and set a tea timer. In this section, Ember provides three timers (Green Tea, Black Tea, and Herbal Tea) that will time how long you should steep each tea type.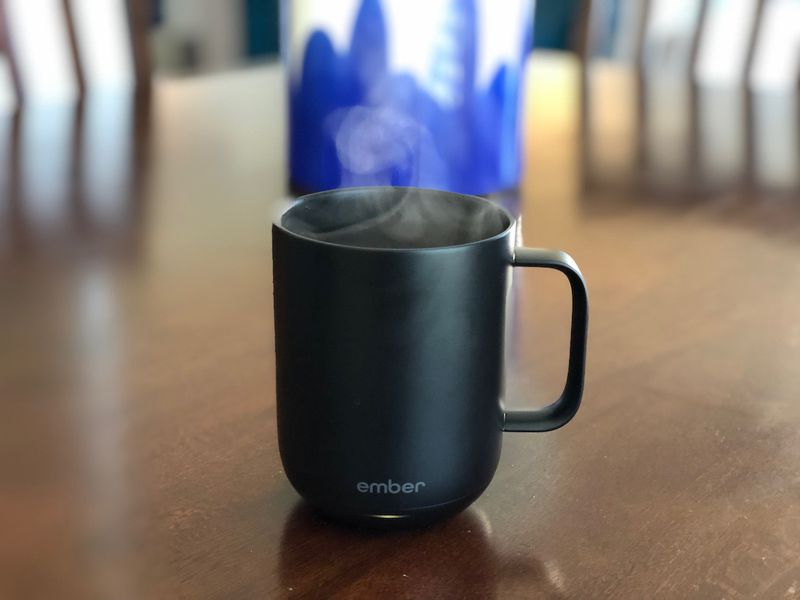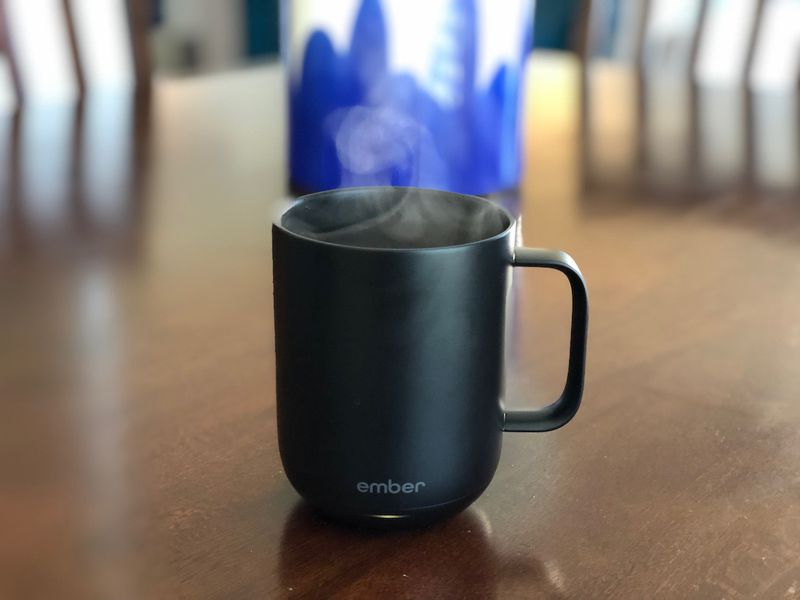 There can only be three tea timers, so I deleted the Black Tea option and replaced it with Ginger Tea. You also can't go above 9 minutes 59 seconds in the timer, so my typical Ginger Tea steeping time of ~12 minutes wasn't supported.
After all of this (which sounds extensive, but after your presets are saved, takes mere seconds), you can close the app and go about your work. Ember notifies you when your preferred temperature has been reached in the Ceramic Mug, and when your tea has finished steeping.
I did find these notifications to be somewhat unreliable, sometimes getting one that asked what I was drinking when the mug hadn't been touched by myself or a liquid, and sometimes never getting any notification regarding my temperature preset being reached. Thankfully, the tea timers were always prompt.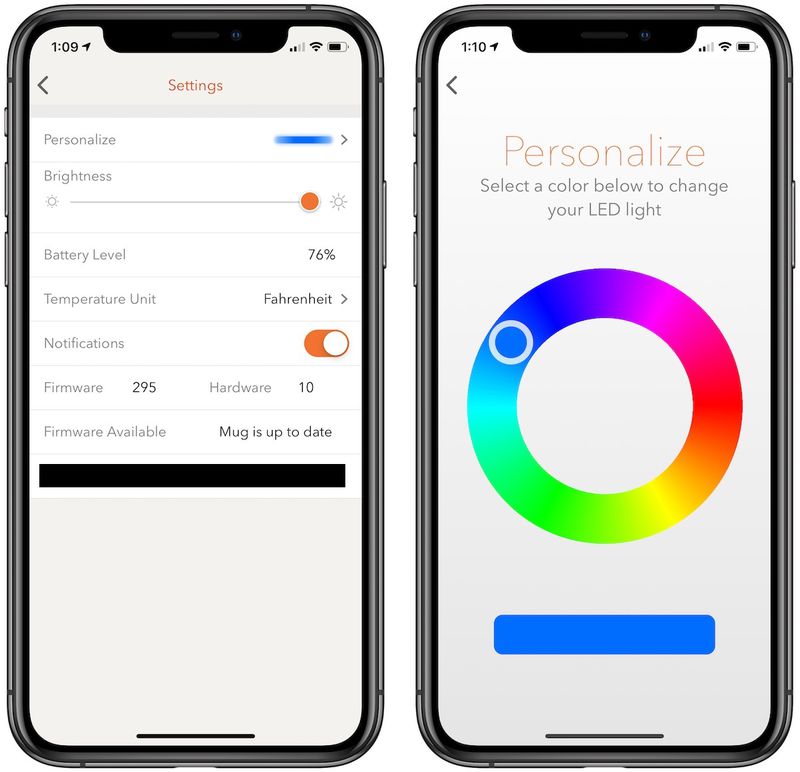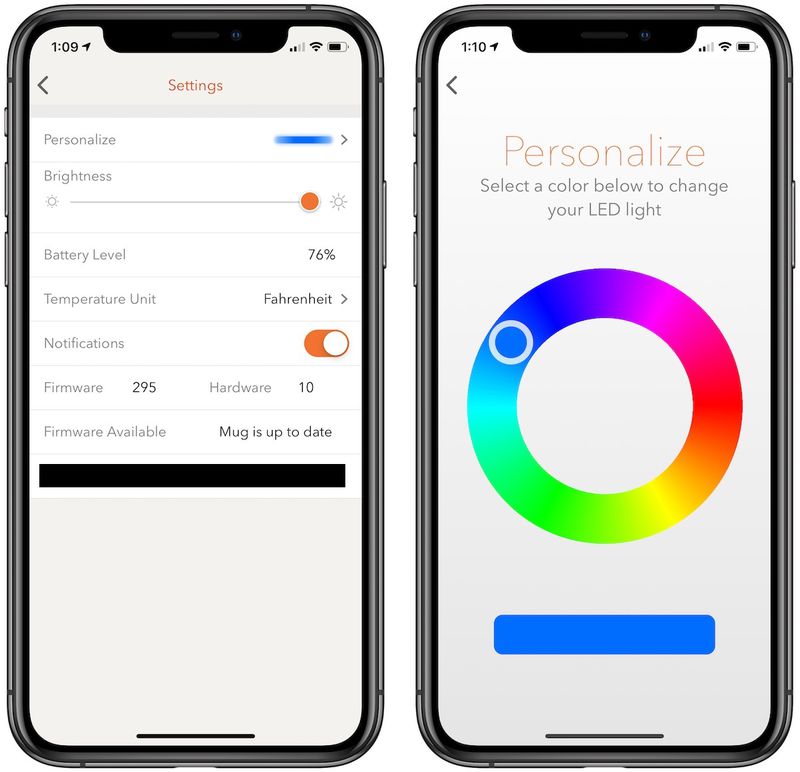 In the settings, you can change the LED color again, adjust its brightness, read the battery level, change the temperature unit, turn off notifications, and ensure the mug is up to date.
Otherwise, the central Ember app is a barebones experience, and I really liked the clean design and easy-to-understand vertical interface (except for the black chin that the central part of the app gives to iPhone X and recent devices). The very bottom of the app also provides a list of drink recipes, but there's only five and none piqued my interest enough to give them a try.
Apple Health and Caffeine Tracking
When you create a preset, the Ember app asks you to pick the drink type, style, preferred drinking temperature, and brand, and in this last category I found the app lacking. There are only three tea brands to choose from (Starbucks, Caribou, and Lavazza) and six coffee options (the previous three plus Peet's Coffee, Costa Coffee, and "Other").
The only brand I drink of these is Starbucks, and not very often, so when I was building my tea presets I was forced to pick a brand that didn't specifically relate to my favorite tea. This never negatively affected my drinking experience with Ember, but it appears that it could be part of the reason why the information fed to Apple's Health app became largely inconsequential.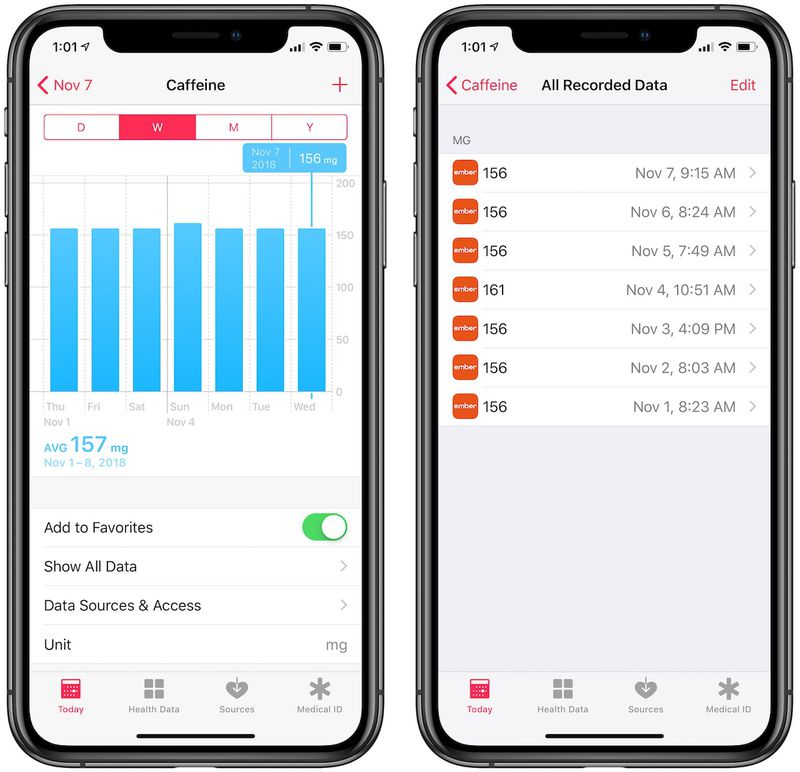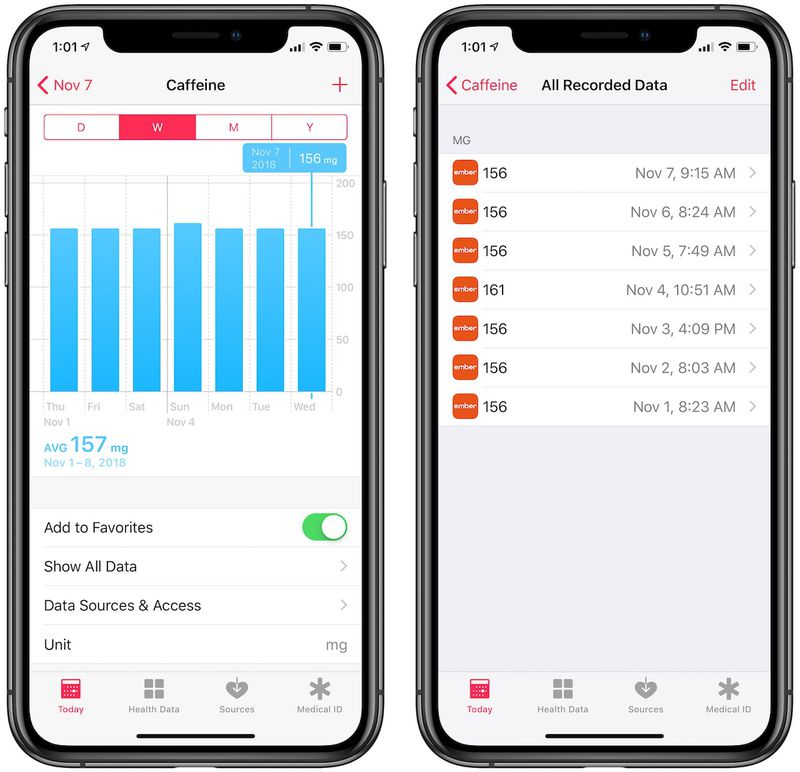 With one week of use, Health told me I was drinking an average of 157mg of caffeine each day, which is wildly inaccurate. Each of these days I drank one cup of either herbal tea, green tea (weekdays), or decaf coffee (weekends), which should not have gone anywhere above 40mg of caffeine at the highest point. Because I was choosing random brands in my tea presets that didn't specifically relate to my tea, I thought the caffeine count might be getting misrepresented in the shuffle, but Ember tells me a bug in the app is also at play, with a fix coming soon.
According to the company, a glitch related to herbal tea presets and caffeine tracking is throwing off this data. The herbal tea bug still doesn't explain the abnormal readings for my green tea, which was Starbucks' Jade Citrus Mint Green Tea, but it could potentially be related to the same glitch.
As far as decaf coffee goes, there's no way to tell Ember you're drinking a decaffeinated cup of coffee, so the readings on the weekends (while still high) make more sense. All in all, I was particularly looking forward to this aspect of the Ember Ceramic Mug since I've recently started watching my caffeine intake, and I found it pretty useless at this time.
Ember tells me that it's working on an update to the app that will address some of these issues, including the addition of a decaf option and fixing the herbal tea caffeine tracking glitch. I asked about more coffee and tea brands being added soon, and was told that the Ember app's portfolio of brands and beverages will increase as time goes on.
Usage Over Time
In use, the Ember Ceramic Mug kept my herbal tea at a perfectly hot 135-degrees for exactly one hour and 4 minutes before the app warned me that the mug was low on battery. At that point I was just over halfway through the drink, and kept using it without charging the mug and found that everything stayed nice and warm until I was finished.
Otherwise, with the charging coaster on my desk, for the next few days I simply set the Ceramic Mug down on the coaster after each sip and kept it charged the entire time. With this method, you can essentially keep your tea or coffee warm all day.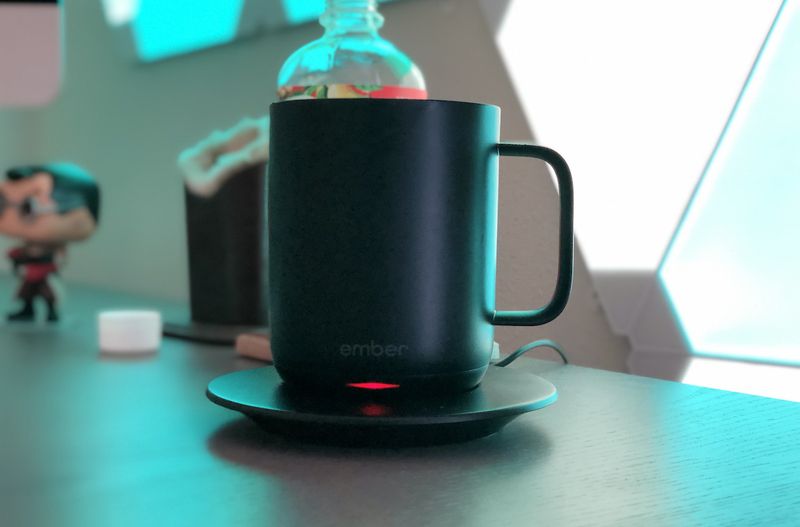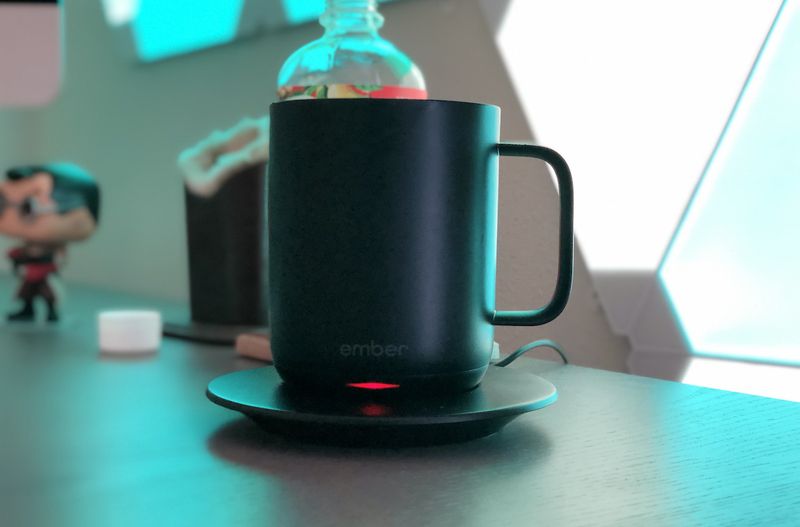 This might sound like overkill, but I've always been a slow sipper when it comes to tea and coffee, preferring to extend one cup over at least two hours versus drinking multiple cups in one day, and for this reason I really found myself endeared to the Ember Ceramic Mug. It's definitely more of a novelty than a necessity to solve this problem, but now that it has been solved, I've found it difficult to go back to my regular mugs.
But there are downsides, the biggest being the Ember Ceramic Mug's 10oz size. I own a collection of mugs that span from 8oz to 25oz, but I typically end up using 12oz+ mugs on a daily basis. Because of this, it was difficult to get used to the Ceramic Mug's 10oz limit, particularly in the realm of coffee.
If you have a machine that has a 10oz preset, that will provide enough liquid to fill the Ceramic Mug nearly to the rim, with little room for cream or other additives. If it's early in the morning and you're walking your coffee back to your desk, this also means the Ceramic Mug can easily overflow and drop liquid, which is a potential problem for the charging coaster.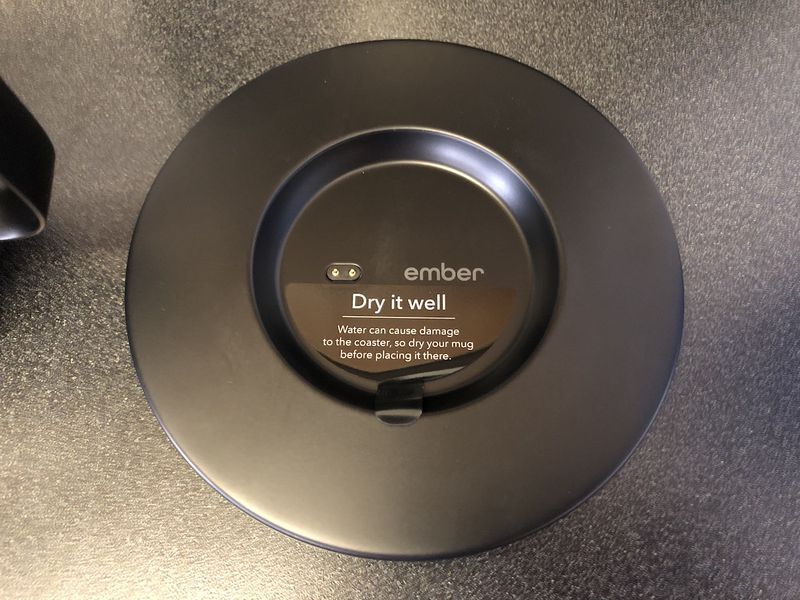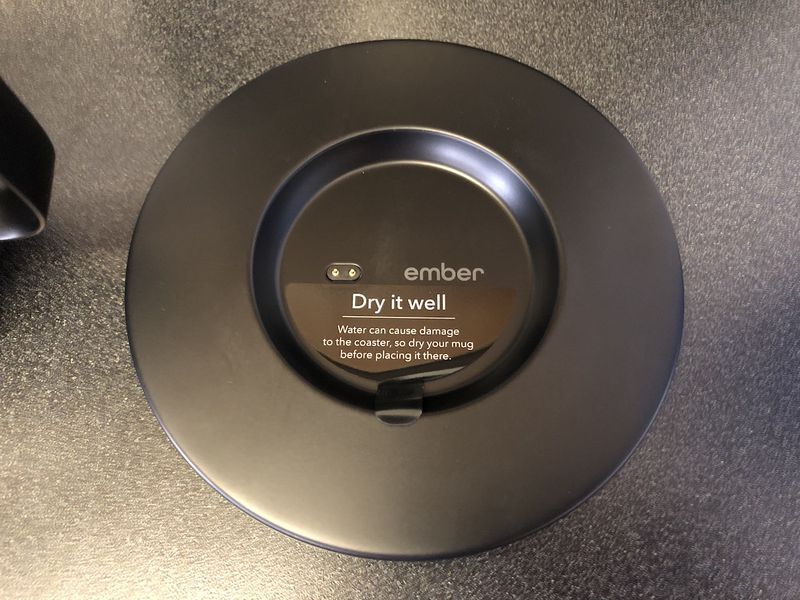 Unlike regular coasters, Ember's charging coaster comes with a warning label that states water and other liquids can cause damage to the coaster, asking you to dry your mug each time before it's placed on the coaster. This is because of the exposed prongs on the coaster that connect to the bottom of the Ceramic Mug to initiate charging.
Although not recommended by Ember, I've been drinking coffee and tea out of the mug as I always do, not worrying about droplets falling down the sides of the mug, but at least making sure no large deposits of liquid form in the center of the coaster, and so far the entire system has been working flawlessly. It's still a frustrating necessity of life with Ember to have to double check that your mug's coaster is dry every now and then.
In regards to its design, the Ceramic Mug feels very premium and solid, and I can see why Apple is allowing it to be sold on its retail store shelves alongside other third-party products. There's nothing distracting or busy on the face of the mug, the Ember logo is subtle, and the interaction between the mug and coaster is reliable and satisfying. The mug itself is a bit bottom-heavy thanks to the heating technology sitting in this section, giving the entire thing more heft than a normal mug, but it's something I noticed upon the first pickup and quickly forgot about.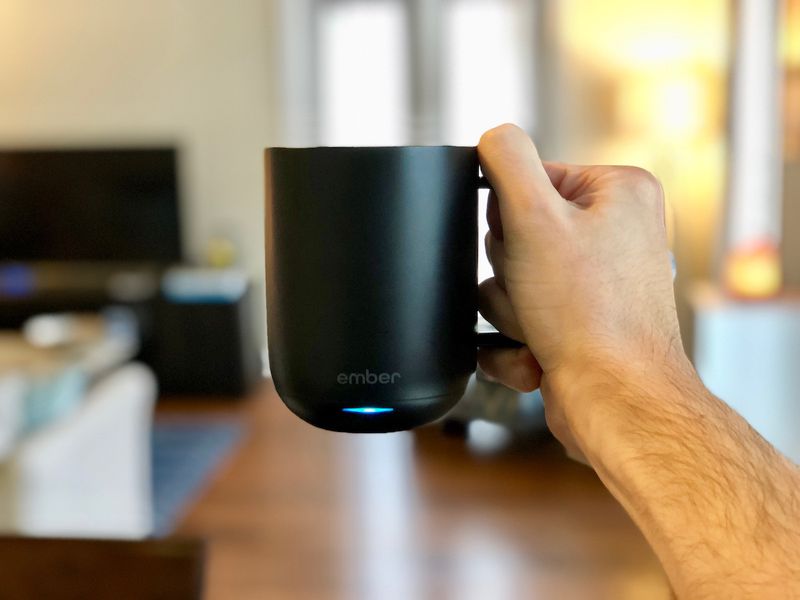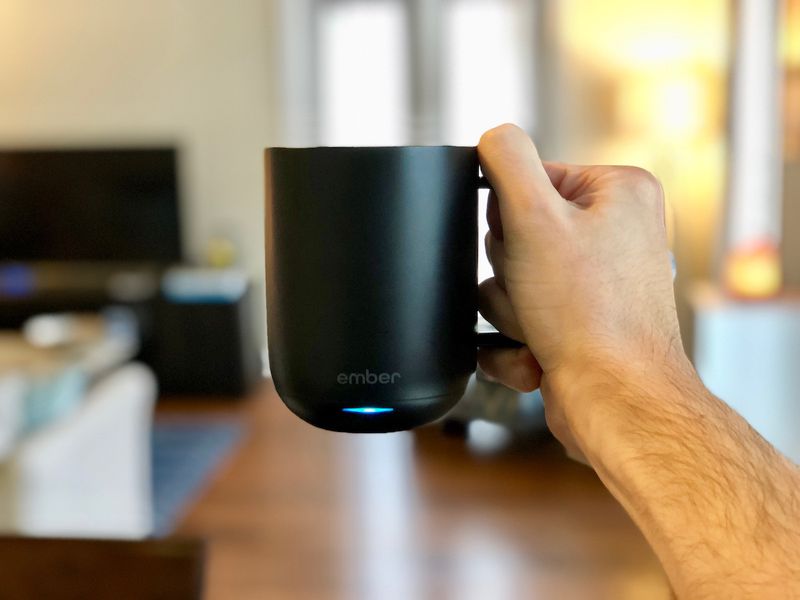 I've read multiple reports of users seeing flaked ceramic on their mugs over time, but Ember's customer support has quickly replaced these damaged mugs, and the same has been said for coasters that stop charging. Although I've only had my Ceramic Mug for about two weeks, I haven't seen either of these issues appear. Additionally, the Ceramic Mug isn't dishwasher safe, but a quick wash under warm water with a soapy sponge has been working well for me.
Of course, there are tumblers on the market that are much cheaper than Ember and achieve similar results, but tall mugs are more of a comparison for the Ember Travel Mug, which I didn't have a chance to review. For a traditional no-cap, at-home mug to keep your drink warm there are some alternatives to Ember out there, but not many. You could go for a $24 Yeti Insulated Camp Mug, which promises to keep a drink cold or hot "until the last sip," or invest in a $10 coffee warmer, which warms any mug from underneath.
Bottom Line
None of Ember's competition as of yet have a connected iOS app with granular temperature controls and timing features, so it still feels worth a premium, but not quite the premium that Ember is charging. The Ceramic Mug costs $79.95 and the Travel Mug costs $149.95.
Althoughnovodasoftware my experience with the Ceramic Mug has been largely positive and I will keep using it, a price point of around $50 would sit better, particularly given the lack of full liquid resistance on the charging coaster, small 10oz size, and buggy caffeine tracking.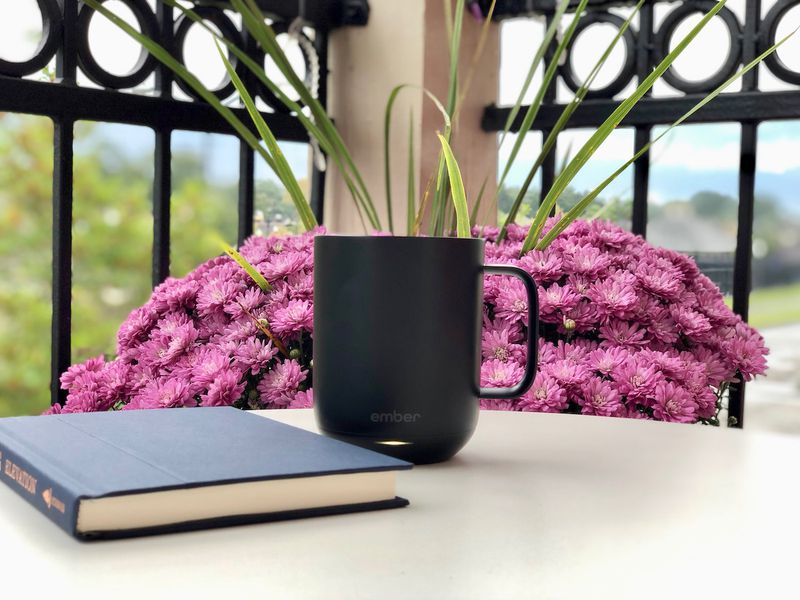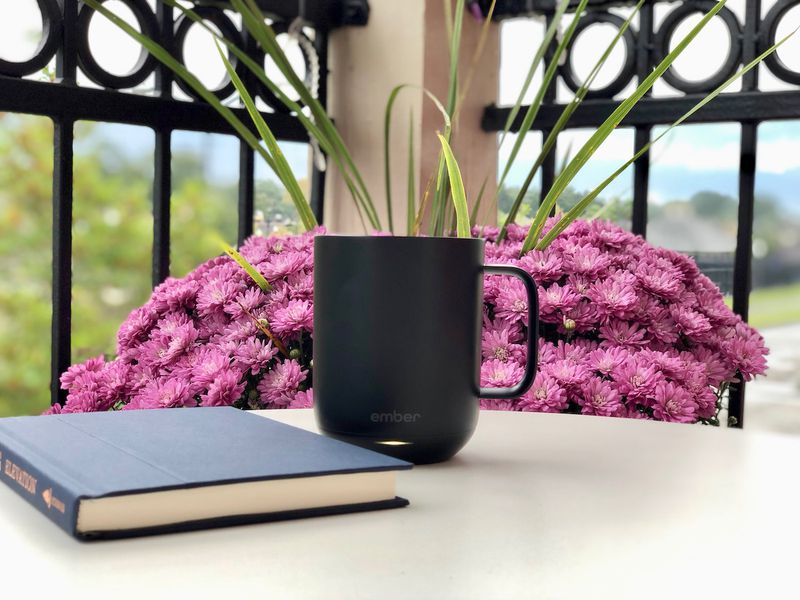 There's still a solid product at the core of the Ceramic Mug, with plenty of ideas that Ember could iterate on in potential future updates, like adding a 12oz size, water-resistant coaster, and perhaps more design options. For now, purchasing the Ember Ceramic Mug will make the most sense for people who like to slowly drink tea or coffee out of a mug, and those who are into IoT connected products in general.
How to Buy
The Ember Ceramic Mug is available to purchase on Ember.com for $79.95 in White and Black. You can also buy the Ceramic Mug in Black on Apple.com for the same price.
Ember provided MacRumors with one Ceramic Mug for the purposes of this review. No other compensation was received.