Prynt Pocket, priced at $150, is a portable printer that's designed to work with the iPhone, allowing you to print small 2×3 photos wherever you go thanks to ZINK paper, which does not require printer cartridges to work.
There are several of these iPhone-compatible miniature printers on the market, but the Prynt Pocket is unique because it's designed to connect to the iPhone using a Lightning connector, a feature that has both benefits and downsides.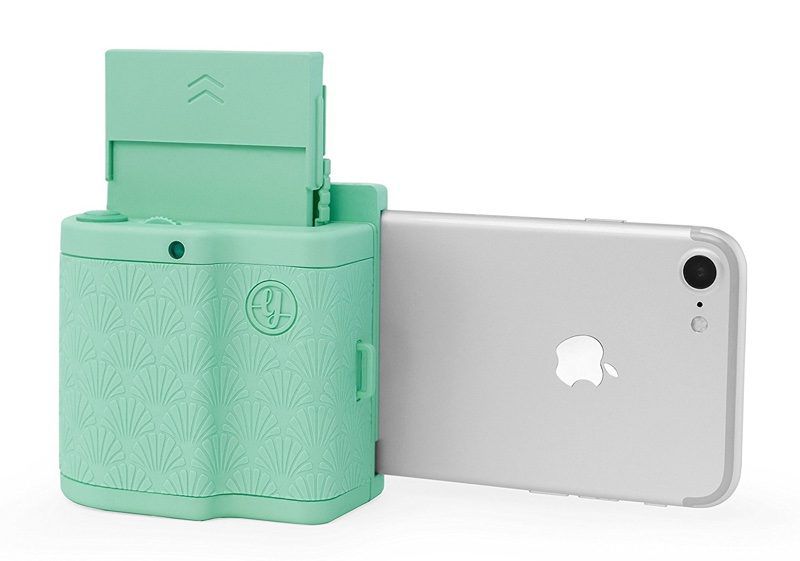 Design
Of all the portable ZINK photo printers that I've tested, Prynt Pocket has the most complicated design and the biggest learning curve when it comes to using the device. The ZINK paper needs to be loaded into a separate paper cartridge in the correct orientation, and then the paper cartridge needs to be loaded into the portion of the Prynt Pocket that attaches to the phone.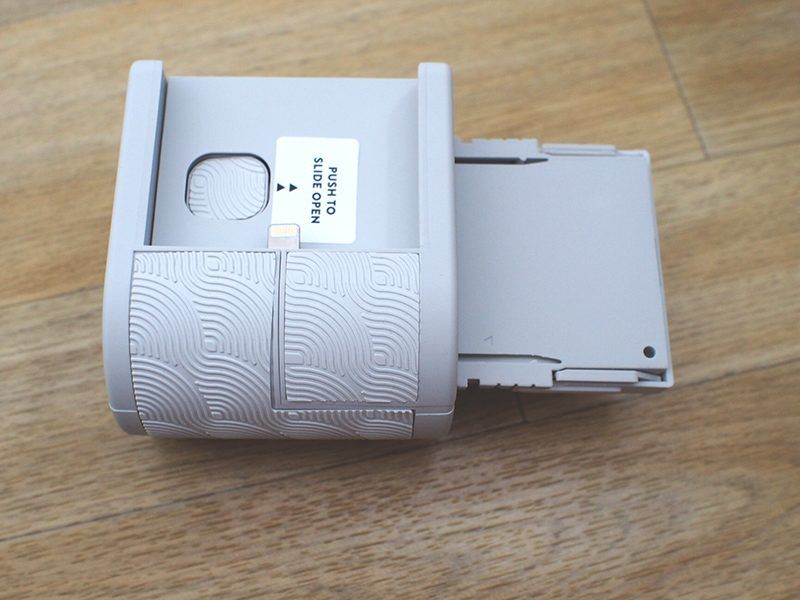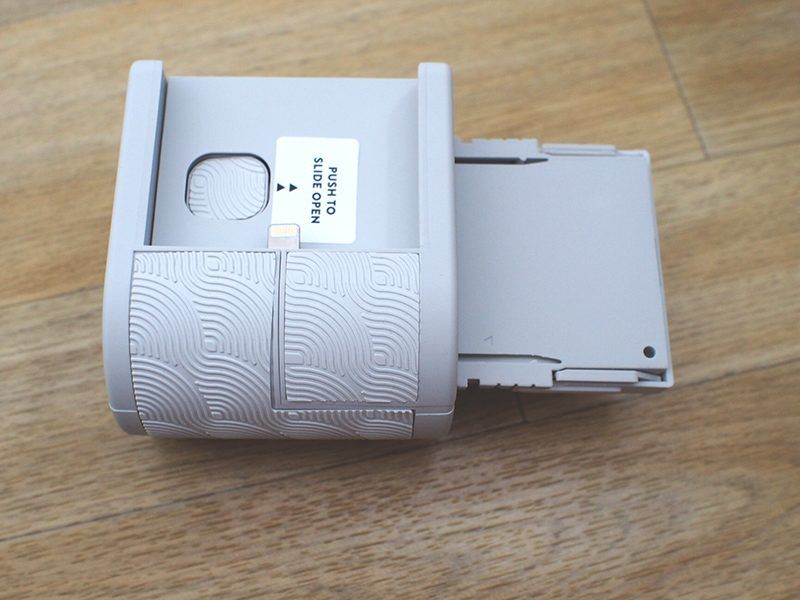 From there, you need to adjust the size of the Prynt Pocket using a slider and accompanying button in order to fit it to your iPhone of choice. Then your iPhone needs to attach to the Prynt Pocket via the Lightning connector built into the device. With other printers, you basically unsnap a single compartment, load the paper, and then snap it back into place.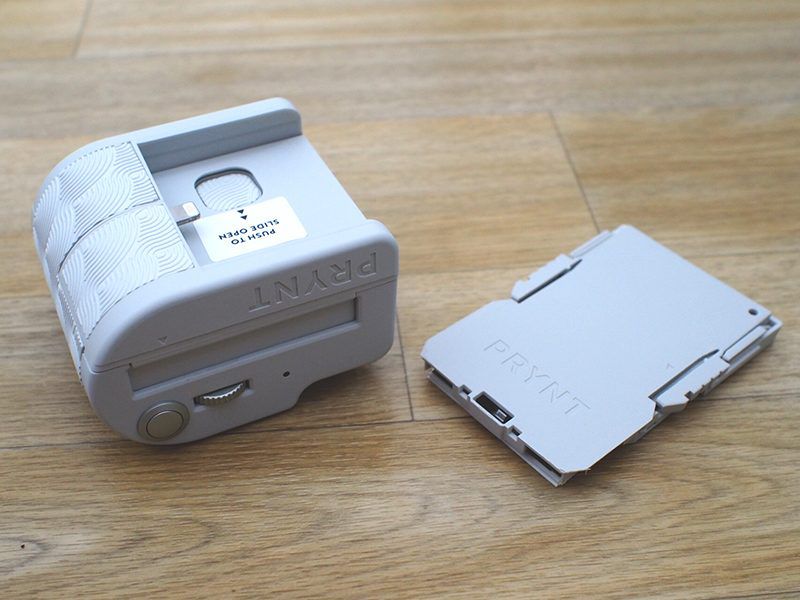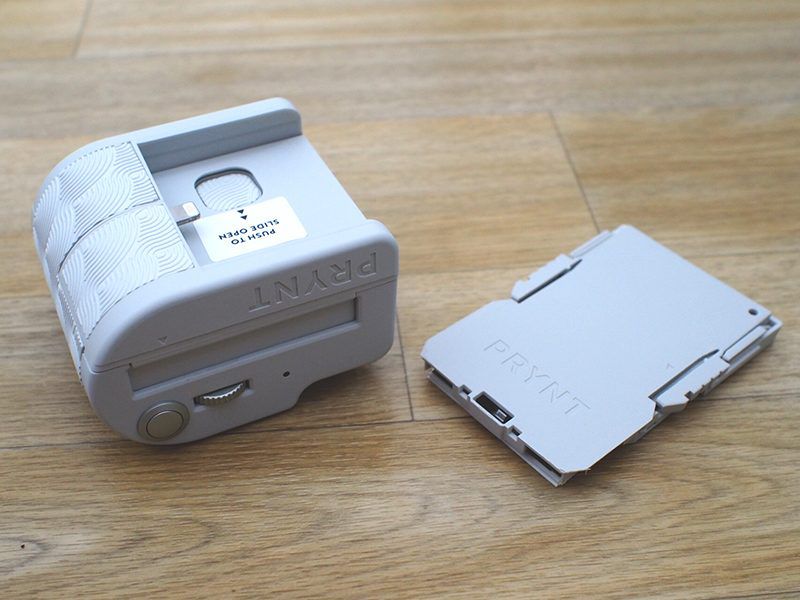 Prynt Pocket is designed this way so you can snap a photo with the device attached to your iPhone and then print it right away. I found that connecting the Prynt Pocket to my iPhone in this way was time consuming, and it wasn't a feature that I thought was useful as most of the time, I want to edit before I print. Editing with the Prynt Pocket attached to my phone was cumbersome, but there is a "Print" button right in the app if you want to snap a shot and then print sans editing.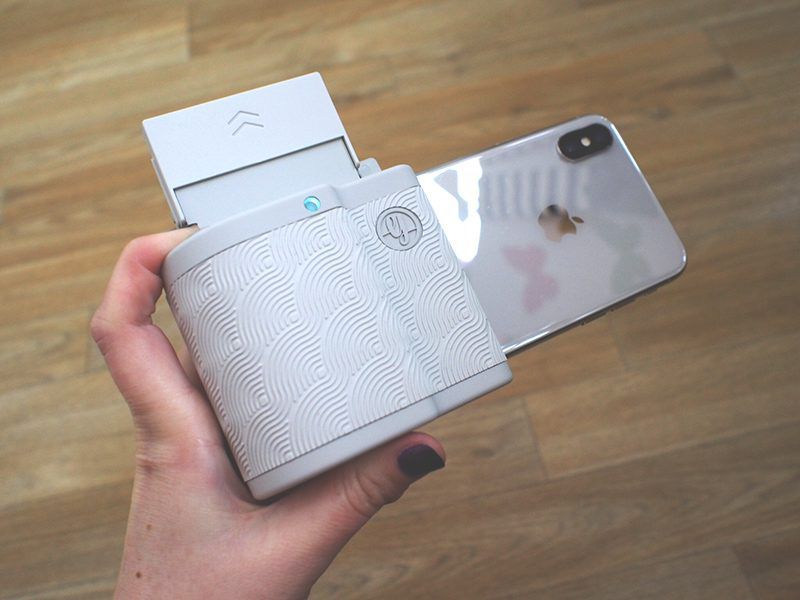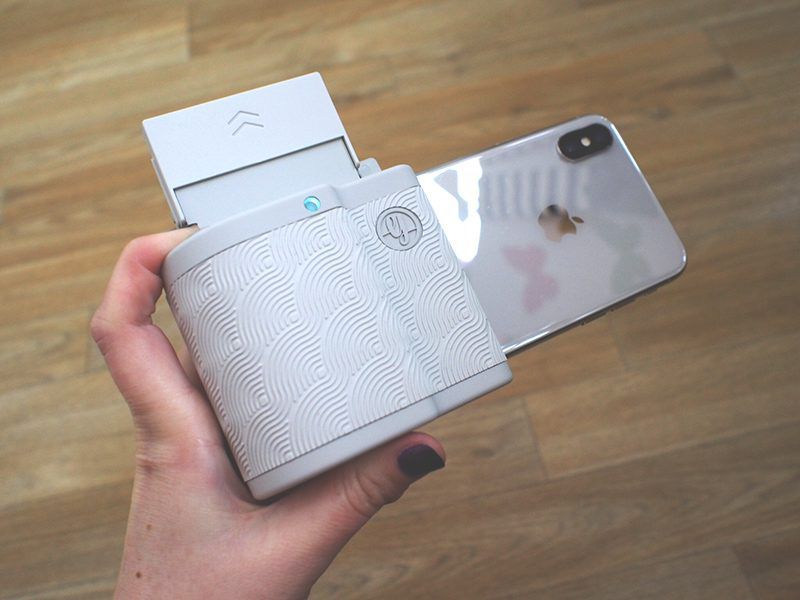 The Prynt Pocket is large enough that you're not going to want to leave it on your iPhone when it's not in use, and while it's smaller than the Lifeprint and the ZIP in length, its odd shape and thickness makes it less convenient to fit into a bag or backpack.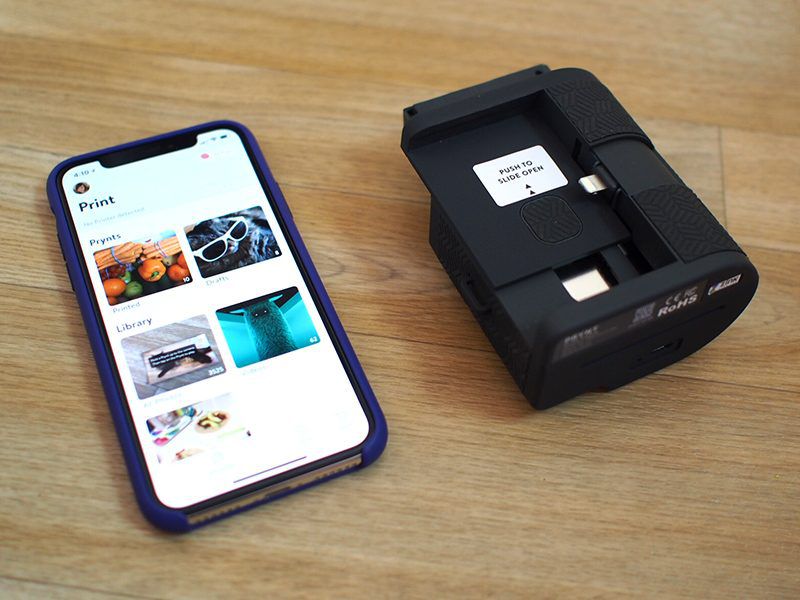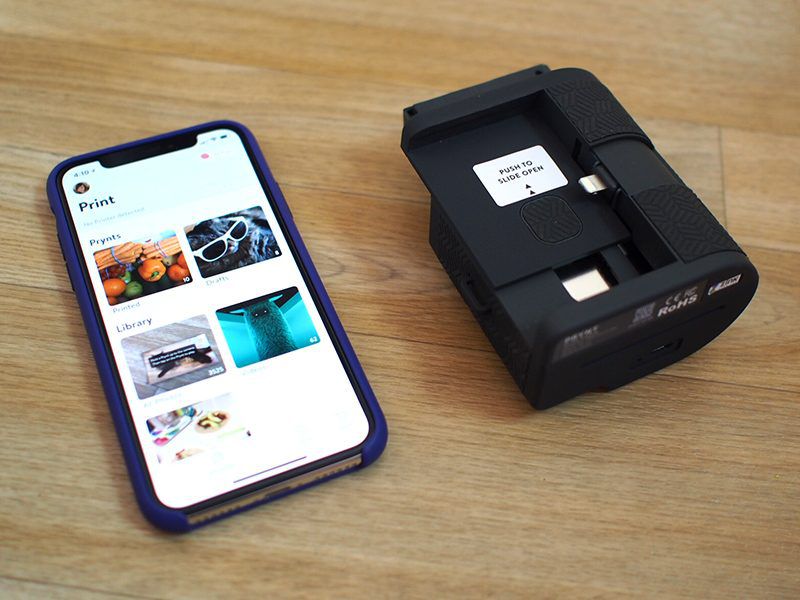 As mentioned above, you can attach an iPhone to the Prynt Pocket and use it to take and immediately print photos. There is a built-in shutter button on the Prynt, which is nice if you do want to use this shoot and print method, and there's also a little wheel at the top that can be used for zooming in or out in the Prynt app. A grip makes sure you can get a strong hold on the Prynt Pocket while using it, and a slot at the bottom is where printed photos appear after running through the machine. Shutter and zoom are tools that only work within the Prynt app.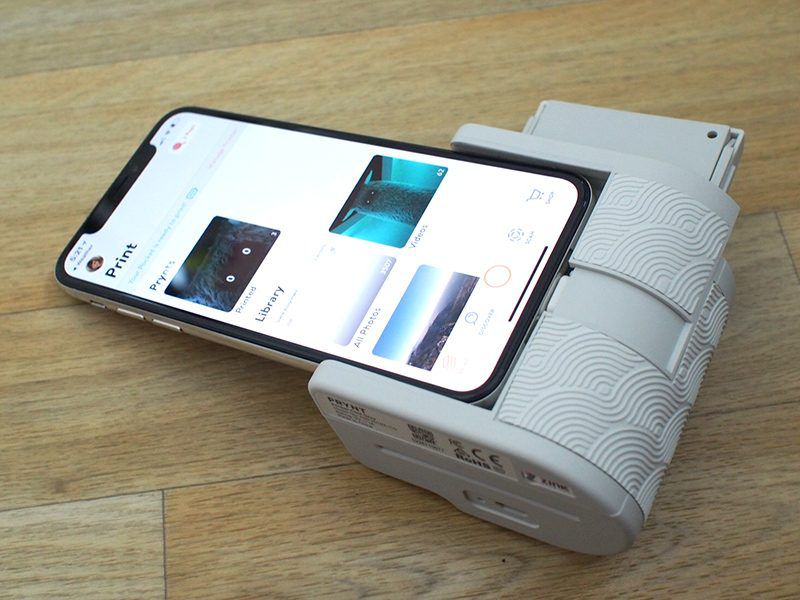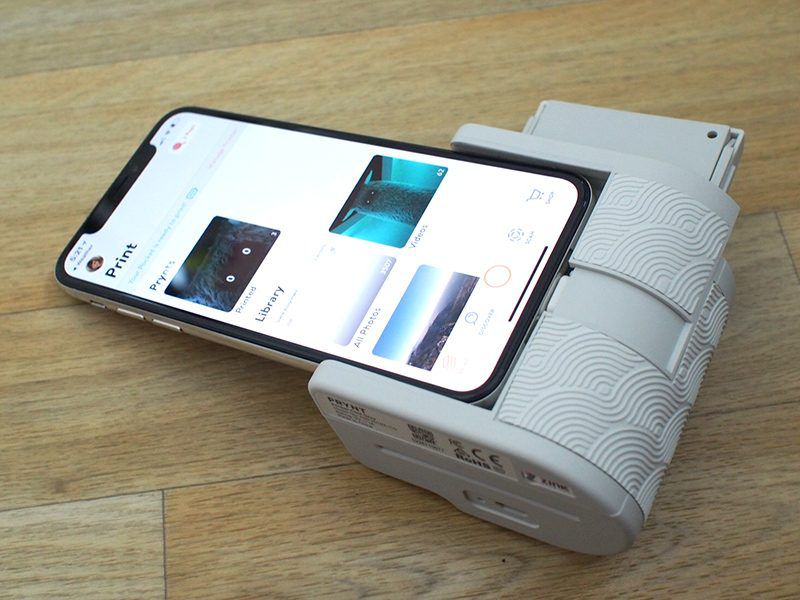 I didn't care for attaching the Prynt Pocket to my iPhone because it never felt secure,novodasoftware but this wasn't a dealbreaker — I was just careful to make sure I kept a tight grip. The Prynt Pocket itself is made from plastic and rubber, and a large iPhone, like the 7 Plus feels heavy, off balance, and ready to topple out of my hand even with the slide fitted to the iPhone. I felt similarly uncomfortable having my iPhone X in the device because really, it's just the bottom third of the phone that goes into the Prynt Pocket.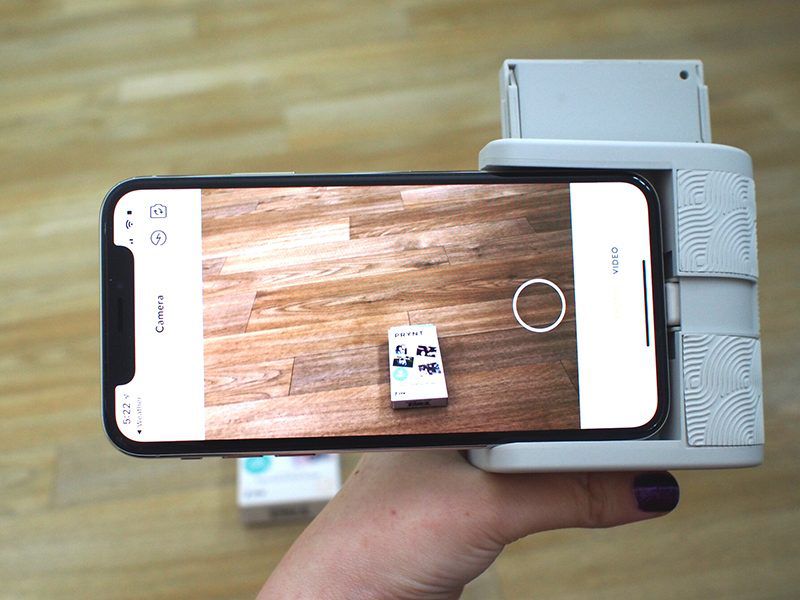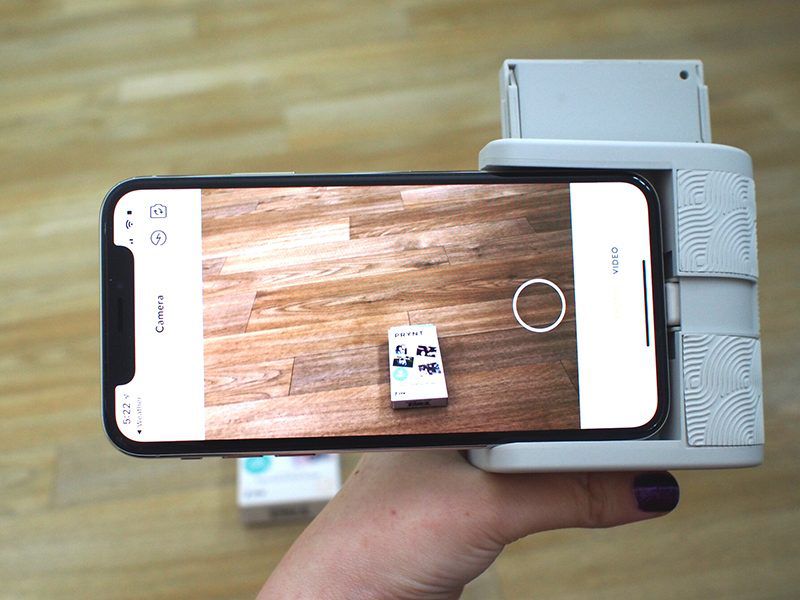 On the plus side, because it uses a Lightning connector and not Bluetooth, securing a connection is as simple as plugging an iPhone into the Prynt Pocket. I've never had an issue with the two Bluetooth-based photo printers I've had and thus tend to prefer that connection method, but people who prefer a physical connection over a Bluetooth connection may like the Prynt Pocket more than competing portable photo printers.
Though the Prynt Pocket connects to your iPhone using Lightning, your iPhone doesn't provide power. It needs to be charged regularly using a microUSB cable. I found that a single charge lasted me a couple of days, printing a few prints here and there. Charging it up takes a few hours.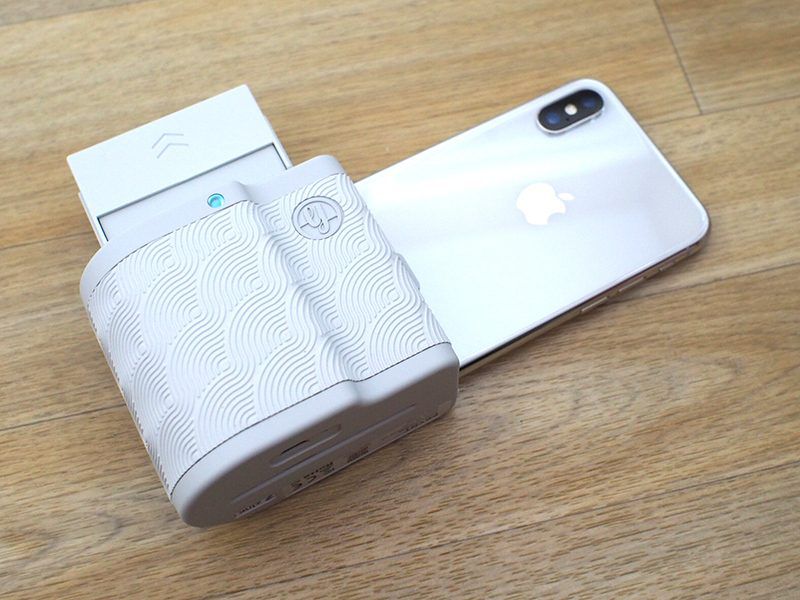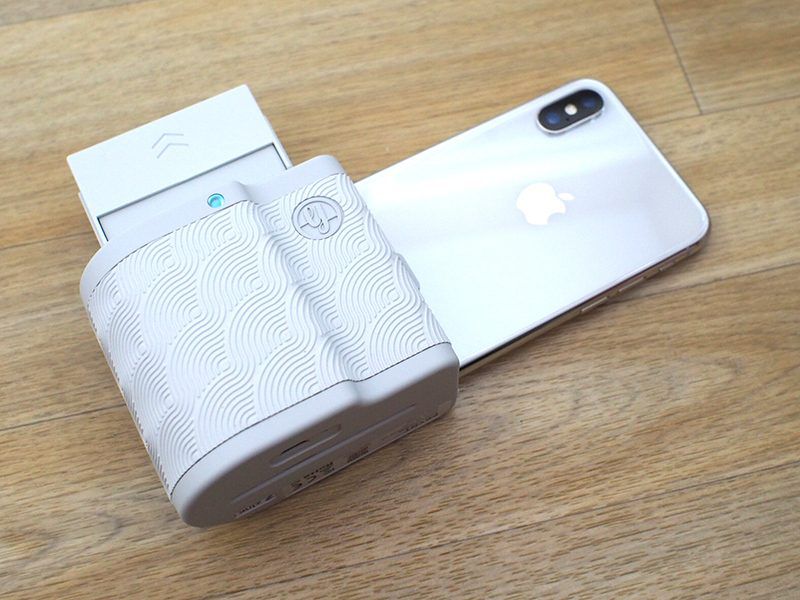 Overall, the Prynt Pocket is small enough to fit into a backpack or bag for use on the go, but it's definitely bulkier than other options like the Polaroid ZIP. Since this is using a Lightning connector to print, it is limited to the iPhone. You can't use the Prynt Pocket with an Android smartphone because it's not compatible, nor can you use it with an iPad.
Photo Paper
All miniature printers of this type use ZINK paper, which is expensive. Prynt's paper is priced at $9.99 for 20 sheets, $19.99 for 40 sheets, and $29.99 for 60 sheets, so it costs 50 cents every time you print a picture.
All ZINK paper, Prynt's included, is sticky at the back so you can peel off the protective layer and use it as a sticker if so desired. ZINK paper uses heat to print, so there's no need to worry about ink.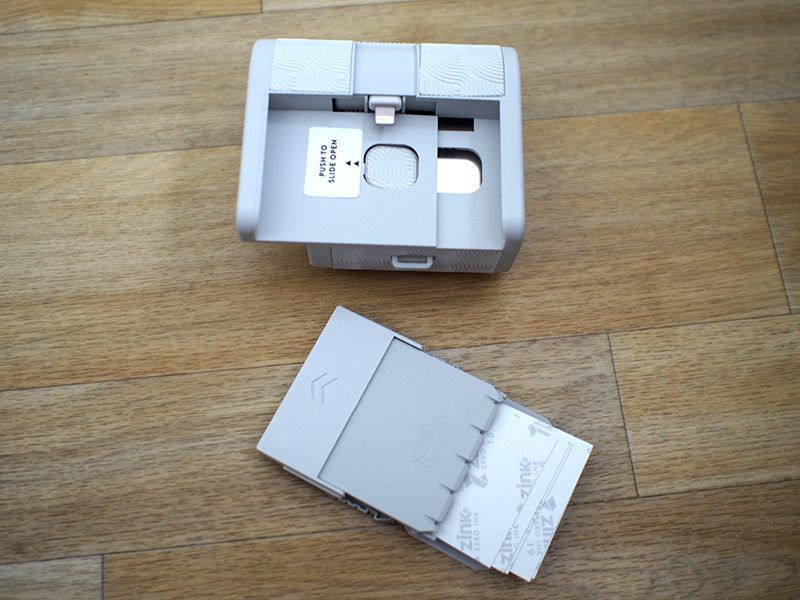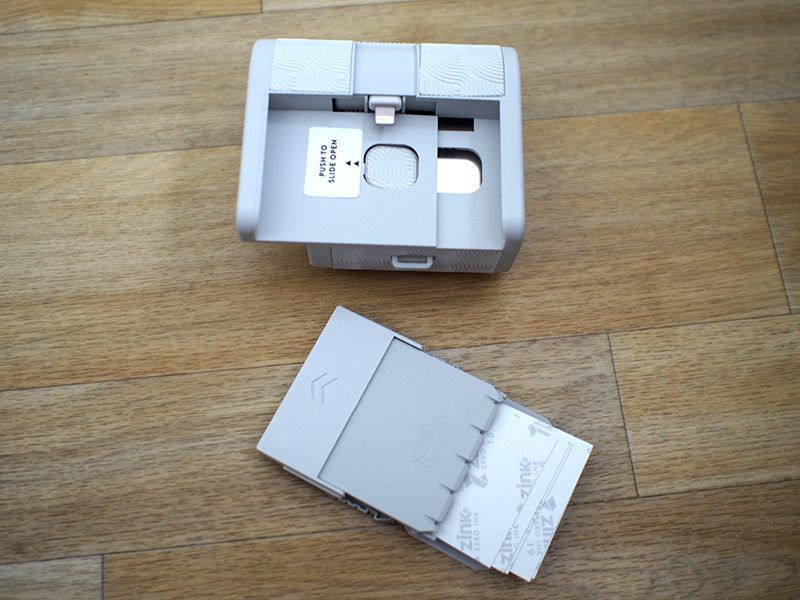 Prynt's paper is actually cheaper than the paper for the larger Lifeprint and a little more expensive than some of the paper options for the smaller Lifeprint. ZINK Polaroid paper is just a bit cheaper because it's readily available on Amazon.
You might be wondering if you can use Polaroid ZINK paper in the Prynt Pocket because they both offer 2×3 inch prints, but the answer is no. The paper that Prynt uses is proprietary and is about a fourth of an inch smaller than Polaroid ZINK paper.
I'm not sure why Prynt decided to make its 2×3 prints slightly smaller than Polaroid's because 2×3 inches is already quite small for a picture, but the end result is that you can only use Prynt paper. Prynt offers standard paper and paper divided into fourths for even smaller prints/stickers.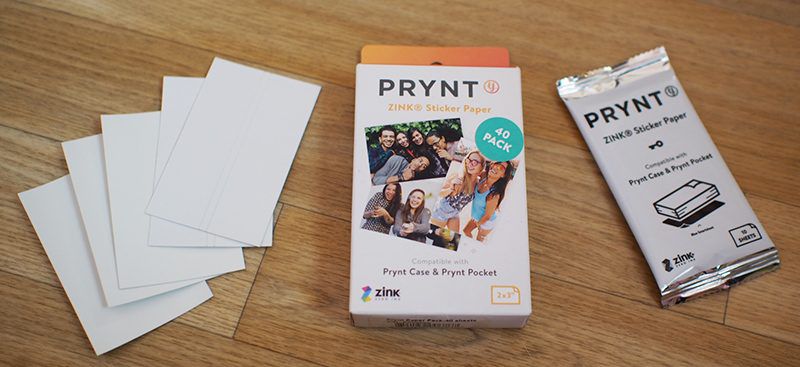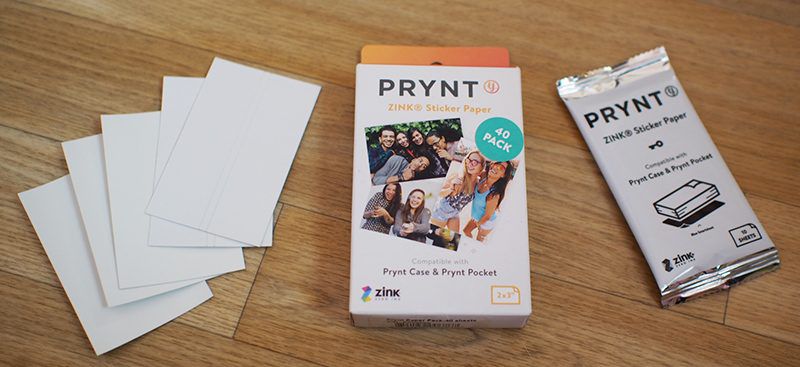 Prynt does have a unique program that nets you unlimited paper, which is not something offered by any other company. Prynt's unlimited paper option costs $35 every two months, aka $17.50 per month or $210 per year.
You would need to be printing somewhere around 35 prints a month to make the cost worthwhile. I'm not sure how Prynt is keeping people from subscribing, ordering a bunch of paper, and then unsubscribing, but it seems to be based on an in-app measurement of how much you're printing.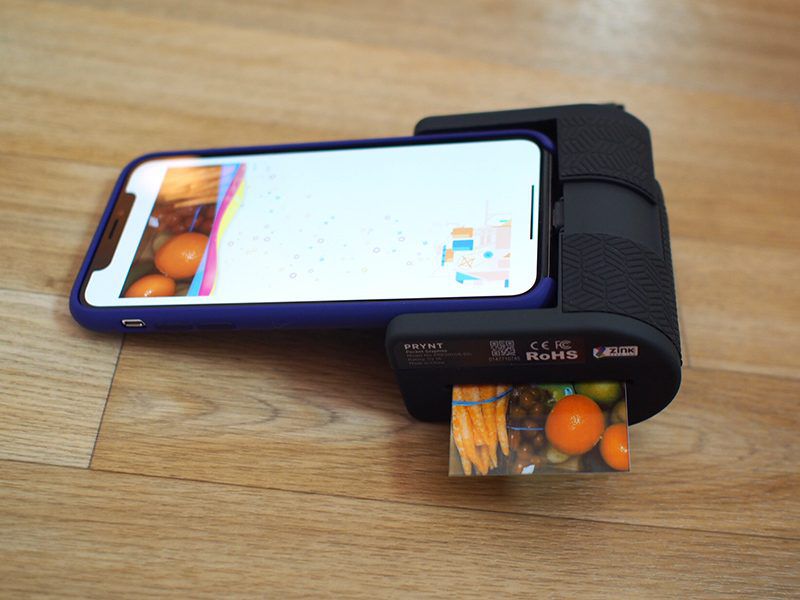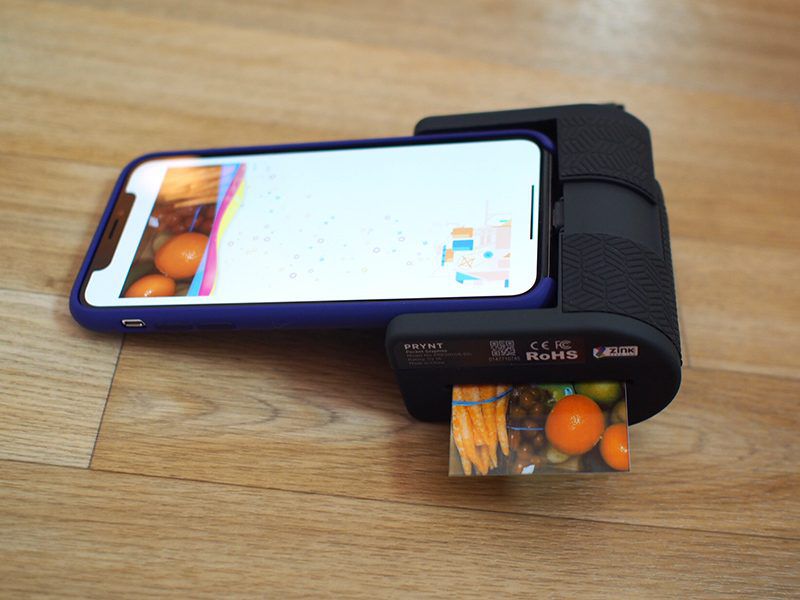 If you don't mind shelling out $17.50 per month and have a use for dozens of 2×3 inch prints, this is a great option to get the most out of your Prynt Pocket.
Prynt also has an in-app rewards system that I liked a lot. You can earn "Pops" every time you print and when you share your prints, and those Pops can be used to redeem paper, photo accessories, and even a Prynt Pocket.
Print Quality
Image quality from the Prynt is about on par with the image quality you get from other ZINK printers, and it's not going to match traditional prints from a larger printer or a dedicated photo printing service.
Think of ZINK images like Polaroids — they can be a little blurry, the colors can be somewhat off, and there can be some artifacting sometimes, but you get the instant gratification of being able to print whenever and wherever you are.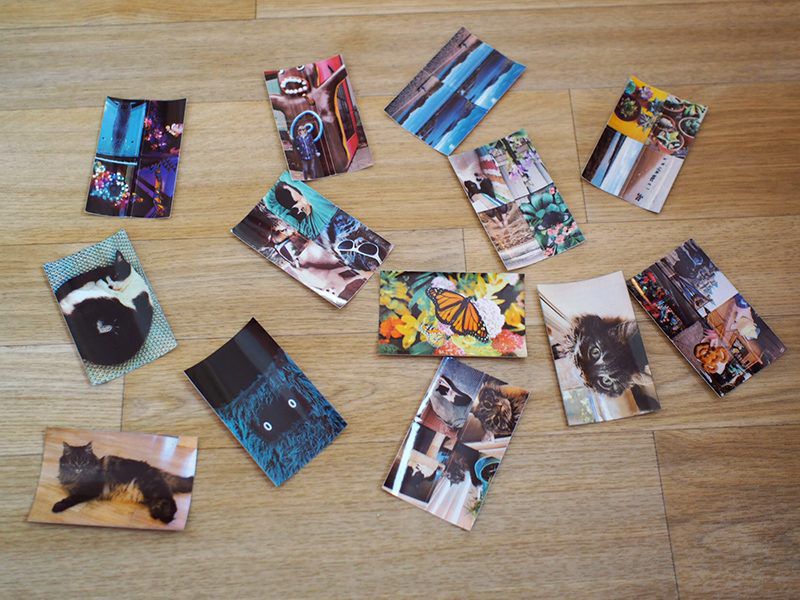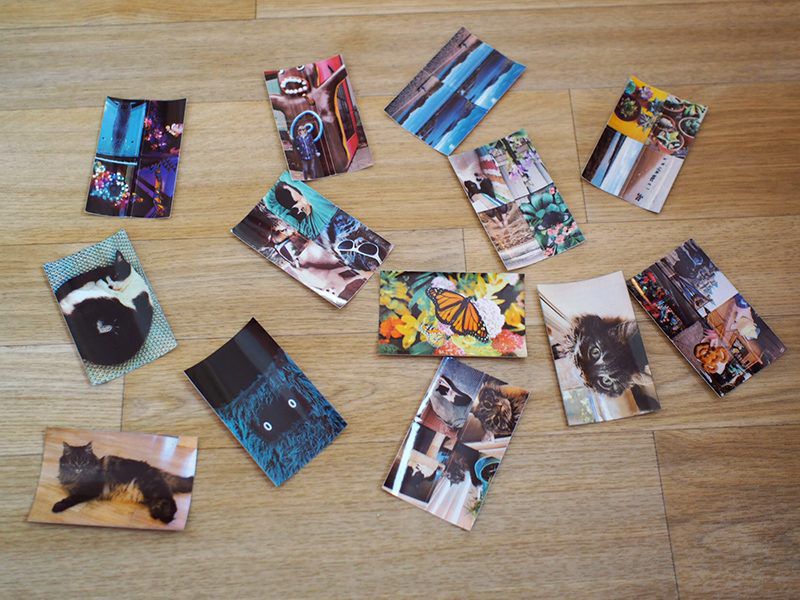 With the Prynt, a lot of images have a little bit of a blue cast, and images that are a little darker where the lighting is poor probably aren't going to print all that well. One trick is to bump up the brightness more than you normally would – that can help to level out the Prynt's tendency to print images darker than they appear on your iPhone.
I printed the same image from the Lifeprint 4 x 3.5 printer, the Prynt, and the Polaroid ZIP, and as you can see, there's not much difference between them. In real life, the Lifeprint image is the clearest and brightest, but it's also the largest, and it's honestly tough to tell between the other two.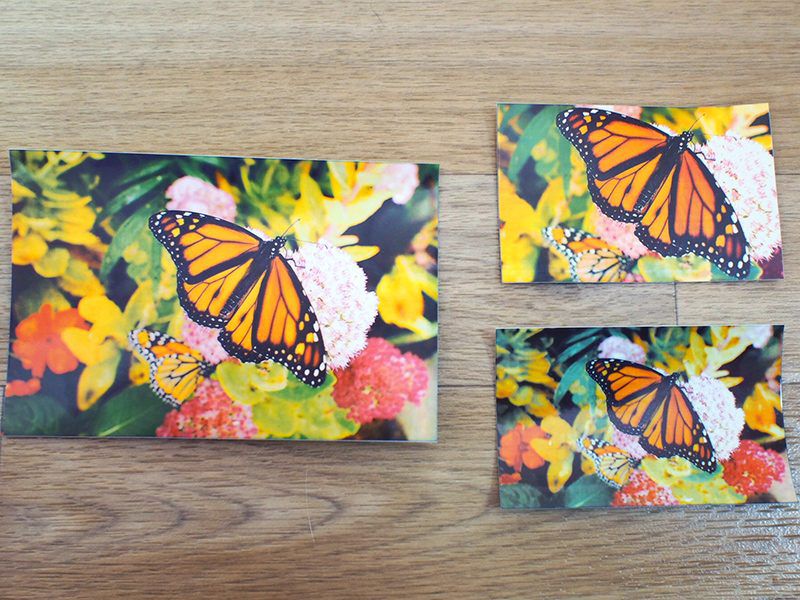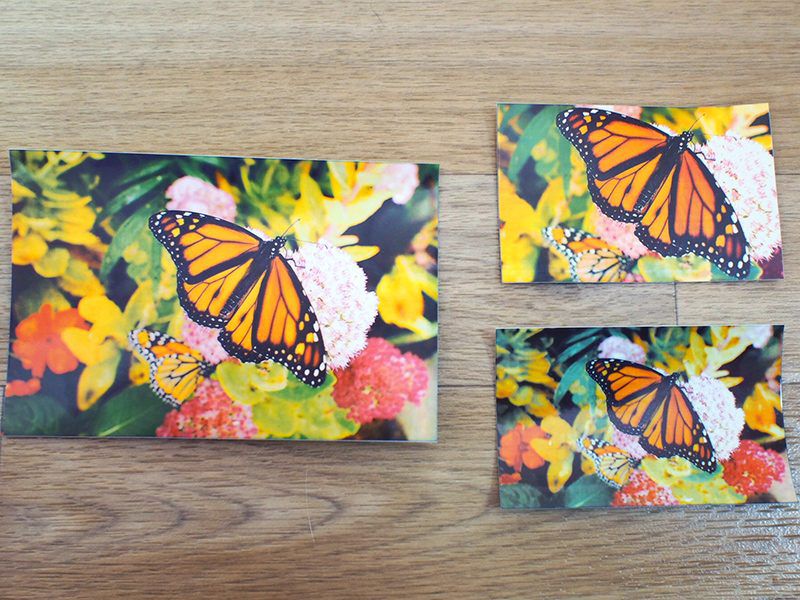 Lifeprint image left, Prynt image bottom right, Polaroid ZIP image top right


I do want to mention that I went through two Prynt printers for this review. The first printer that I received was printing every single photo with blue lines through it. I followed Prynt's calibration steps (running a calibrating image sheet through the printer) and tried everything to fix it, but I had no luck. In the end, I had to have Prynt swap it out for a printer that was printing as it should. If you run into this problem, get in contact with Prynt support so they can help you sort it out.
Dealing with a non-working printer was super frustrating and I nearly scrapped this review all together, but I can say that the second unit I received has zero issues and is printing as expected.
Prynt App
To use the Prynt Pocket, you need to sign up for an account in the Prynt app, and you need to grant the app access to your camera and microphone to use the in-app camera tools.
You'll also want to download the app if you have friends with a Prynt Pocket, because like Lifeprint, there's an AR feature that animates printed photos that were Live Photos or videos when originally captured.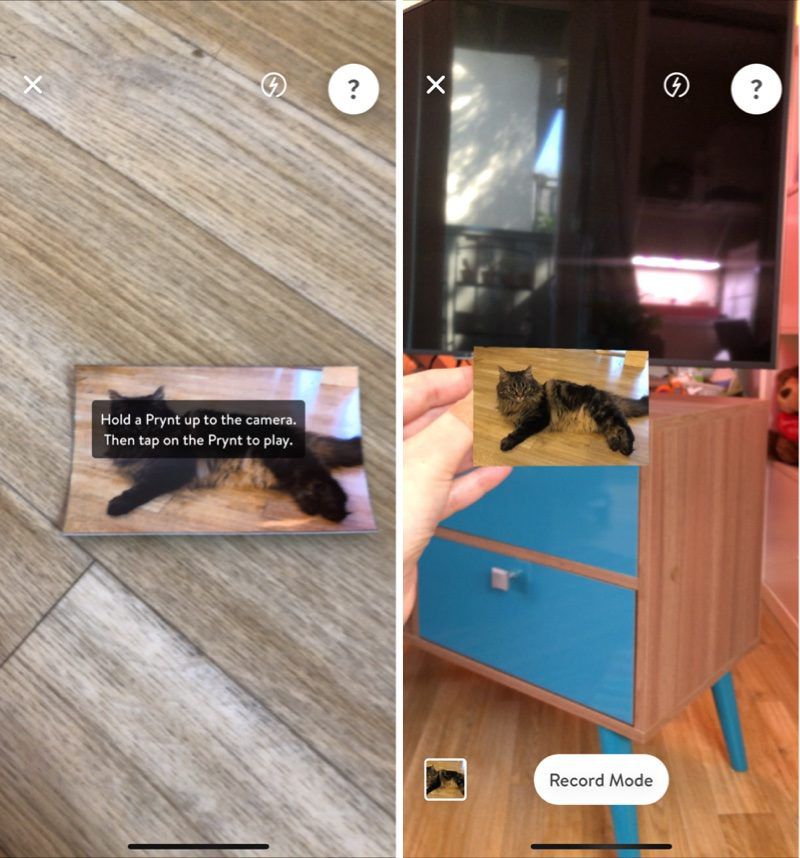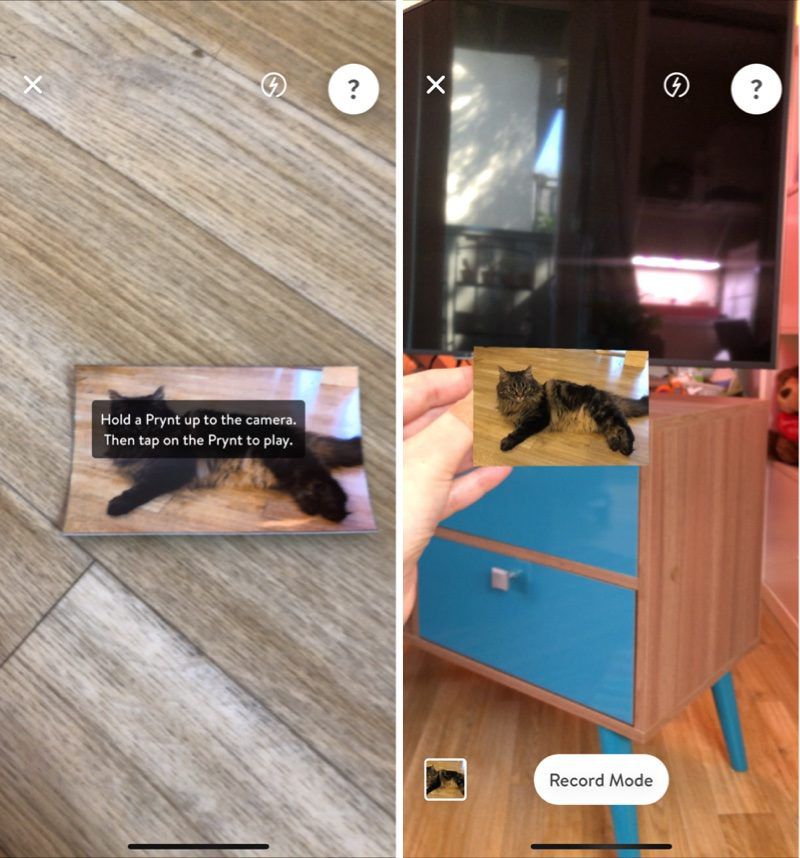 The animation feature works with any Live Photo or video that you print, with no little symbol or marker required on the photo itself. It's a neat effect because it makes the photo come to life with augmented reality functionality so it looks a bit like those animated Harry Potter photos. You can move your phone around and still view the video or Live Photo through the Prynt app.
This is a feature that's sure to impress people, but it's more of a novelty than a useful function. If you have a video you want to show to someone, you can send the video digitally so they can watch it on their iPhone without the extra step of needing to scan it in the Prynt app.
Of course, I can see how it could potentially be useful for photos provided to acquaintances at a party or left somewhere for a stranger to find. All Prynt photos have a Prynt URL on the back that explains the "unlocking" process.
There's one other neat feature Prynt has added that gives it an edge over competitors — Stories. You can actually associate more than one Live Photo or video with any print, even one that was still to begin with.
The Prynt app itself has built-in editing tools. You can add filters (there are a few dozen), frames, stickers, or make adjustments to brightness, exposure, contrast, saturation, and more. There are also tools for drawing on a photo, adding text, or turning an image into a meme with fields for top and bottom text.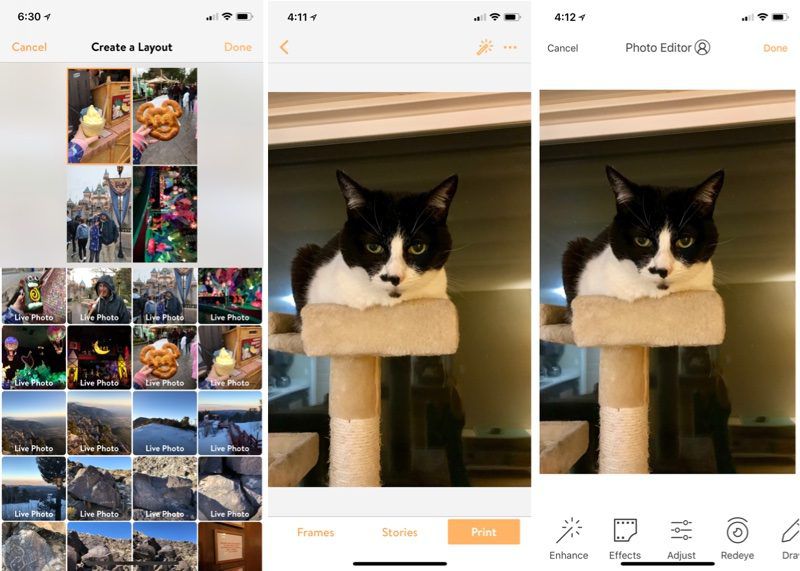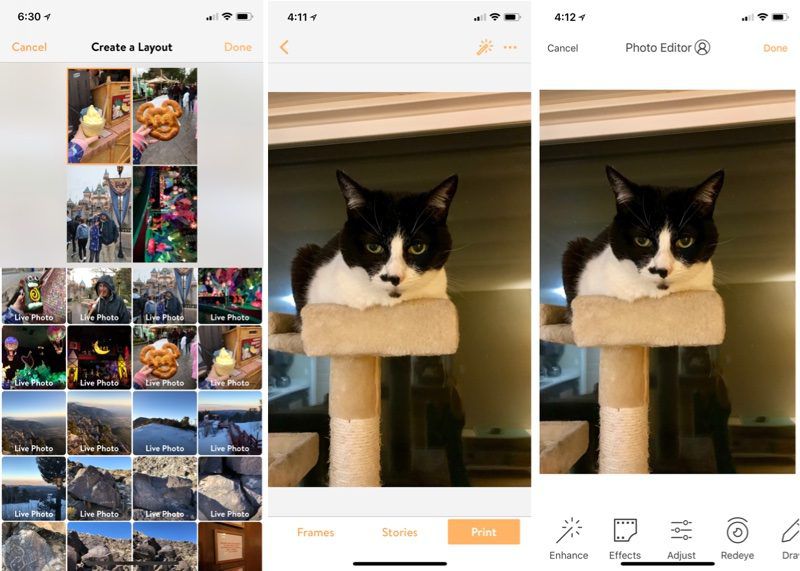 There's a built-in mini social network, where you can record a "Clip" demonstrating the augmented reality feature to share it with others. You can view other Clips in the app too. It was fun to watch a few of these, but this is a feature that's probably not going to be a huge draw for most people. On the plus side, you're not forced to use the built-in social networking, unlike the Lifeprint.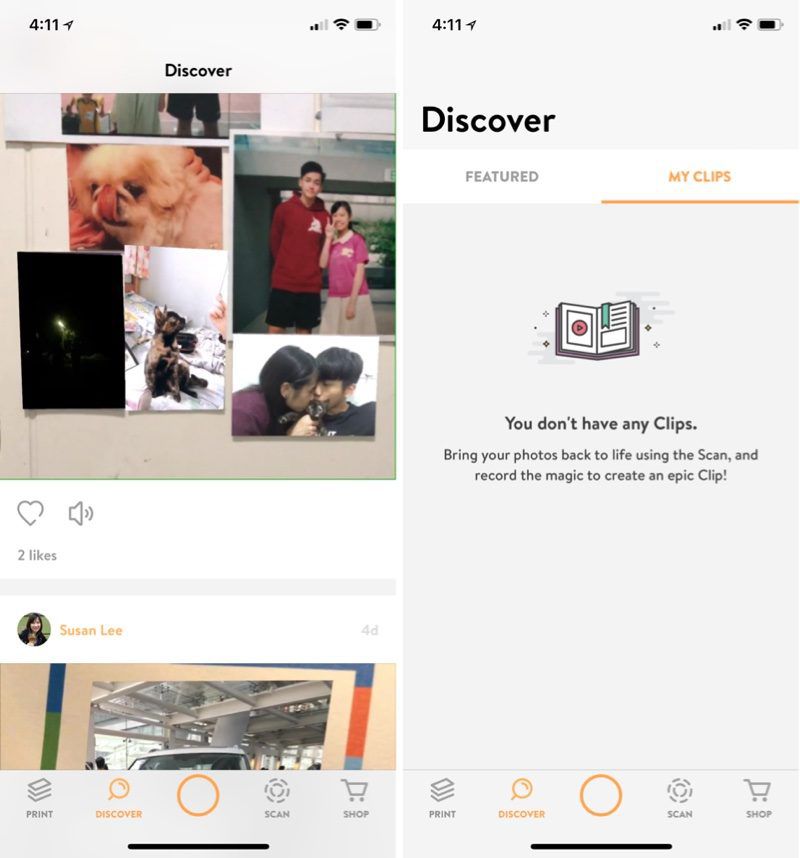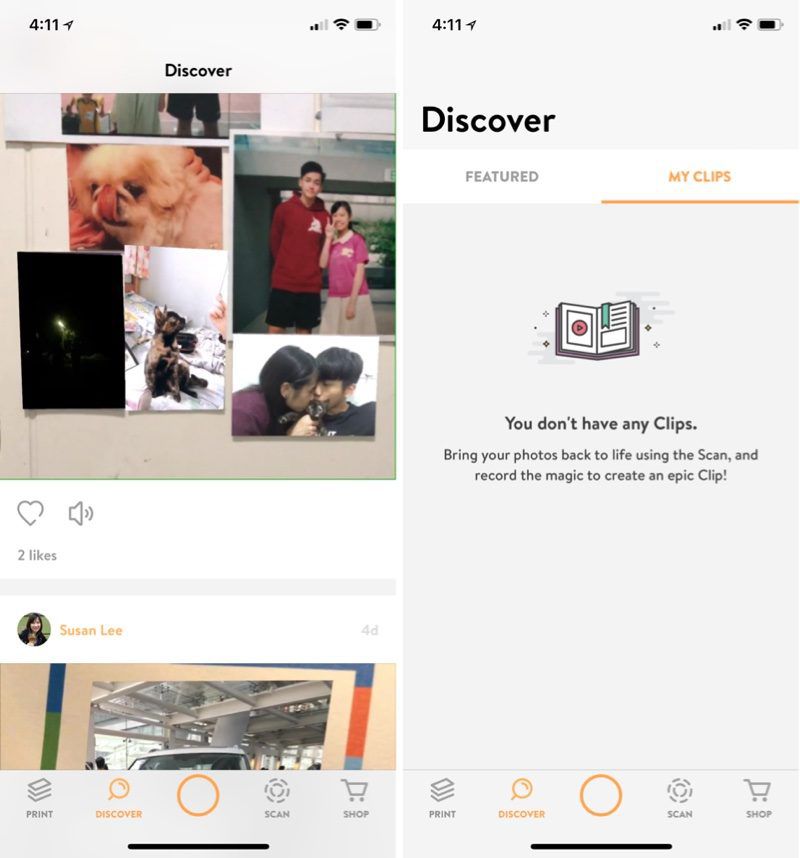 The last feature in the app is a built-in shop where you can purchase more Prynt paper and accessories like frames and carrying cases.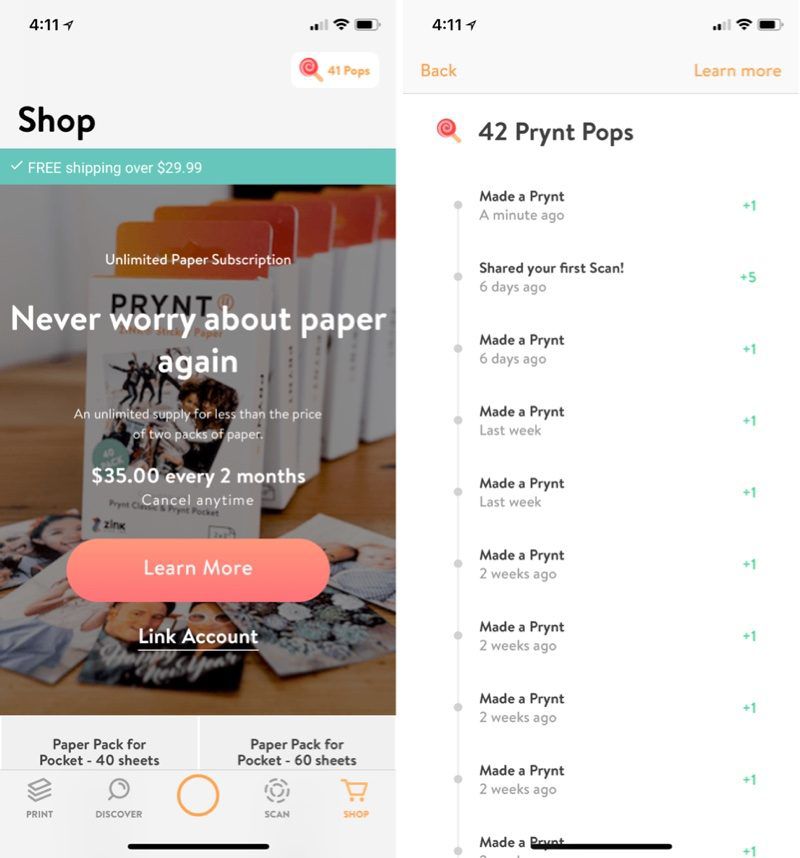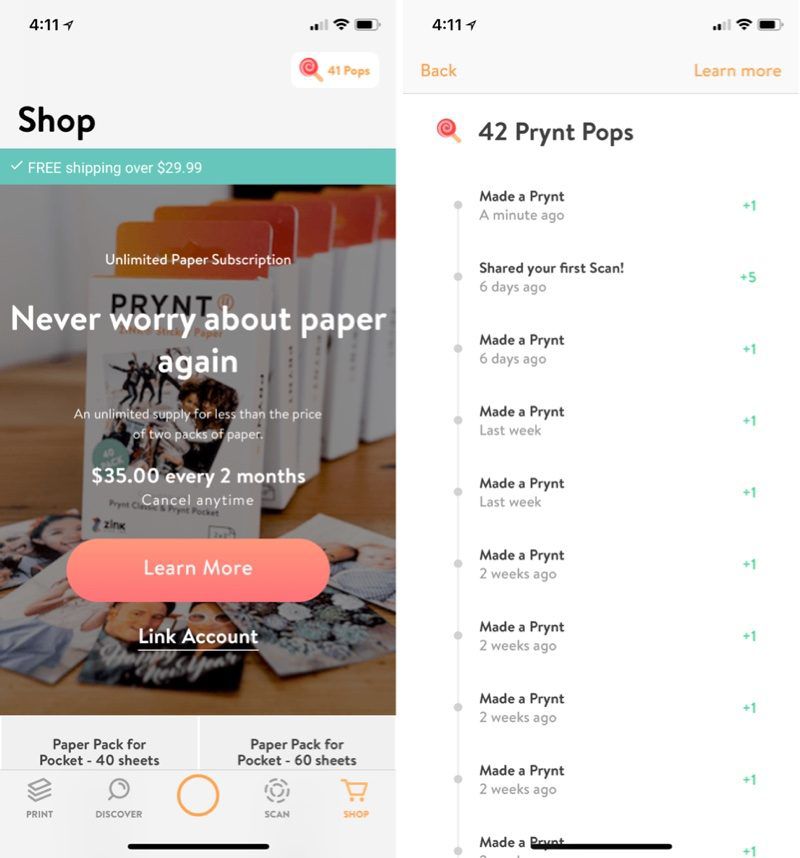 Bottom Line
All things considered, the Prynt Pocket, the Lifeprint, and the Polaroid ZIP are all about the same. Paper prices aren't too different, image quality is essentially no different between the three, and the apps all offer similar functionality.
Choosing a ZINK printer, then, comes down to the feature set being offered. Prynt Pocket is unique because it doesn't require Bluetooth, but that can be either a plus or a minus. I didn't care for the bulky size or the fiddly construction of the Prynt Pocket and I much prefer the Bluetooth options because they can connect to an iPhone, iPad, or Android device, but the physical connection the Prynt Pocket offers will be a plus if you don't want to deal with Bluetooth.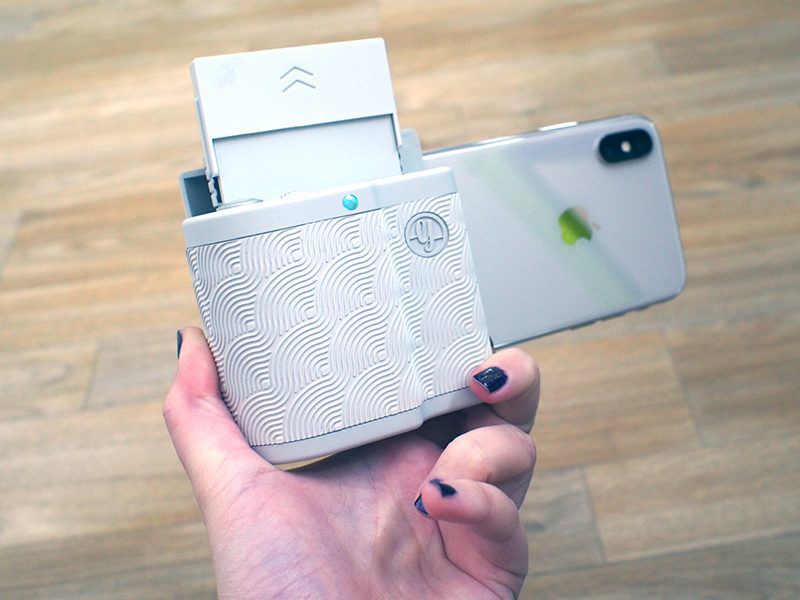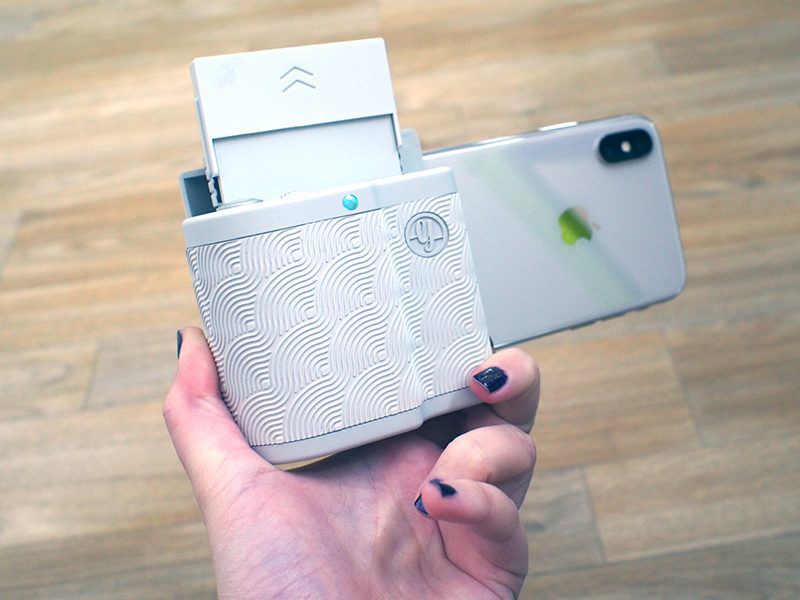 The Prynt Pocket includes fun augmented reality features that are better than Lifeprint's (Polaroid doesn't offer this feature at all), which is an added bonus, but I wouldn't recommend buying the printer just for this function.
Prynt is the only company that offers an unlimited paper plan, and with paper price being the major drawback of one of these ZINK printers at upwards of 50 cents per print, that's a huge plus. You can get unlimited prints for $35 every two months, but keep in mind the device itself costs $150, so that's quite a bit of money to invest in tiny photos.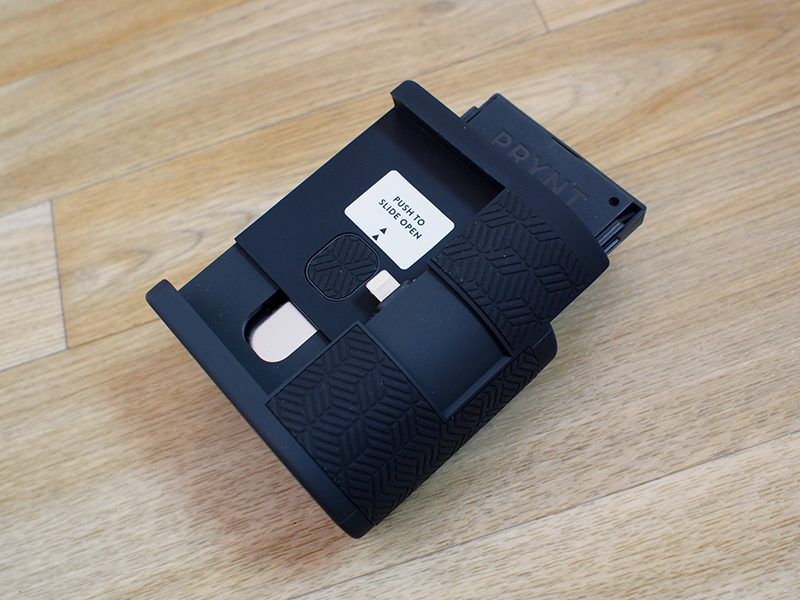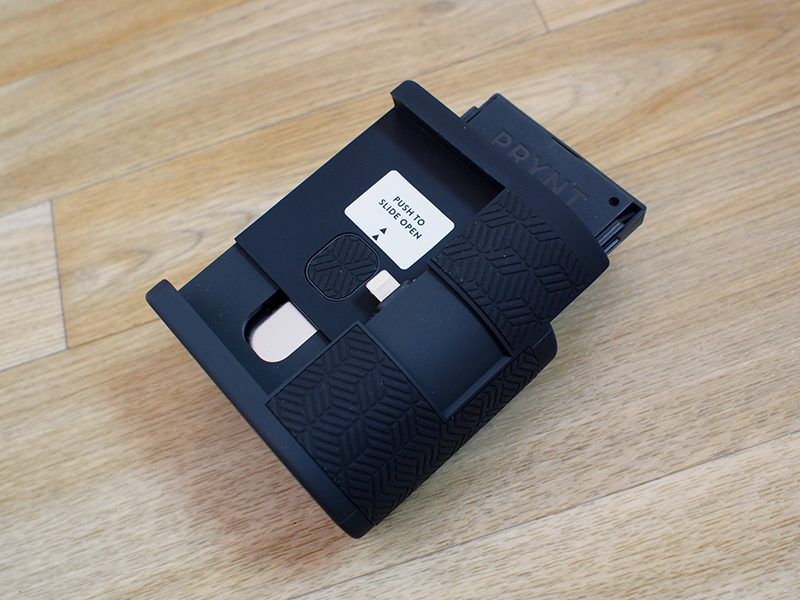 I don't know who needs hundreds of little 2×3 prints or what the average person would do with them, but a teenager, a frequent party goer, or someone who journals or scrapbooks is likely to get enough use out of the prints to make the subscription worthwhile.
If you foresee yourself printing more than 40 photos a month with a ZINK printer, Prynt Pocket is definitely the best choice because it's going to be the most cost effective in the long run, but if your printing is likely to be more sporadic, it's worth taking a close look at all of the available printer products on the market to see which features and which design works best for you.
How to Buy
Prynt Pocket can be purchased from the Prynt website or from Amazon.com for $149.99.
Note: Prynt provided MacRumors with a Prynt Pocket for the purpose of this review. No other compensation was received.