Rain Design, a maker of accessories for Apple products, released three laptop stands made of anodized aluminum to match Apple's MacBook and MacBook Pro models earlier this year: the mBar, mBar Pro, and mBar Pro+. The mBar is a minimalist MacBook stand with fixed arms that's not meant to be portable, and the mBar Pro and Pro+ have folding arms for easy portability.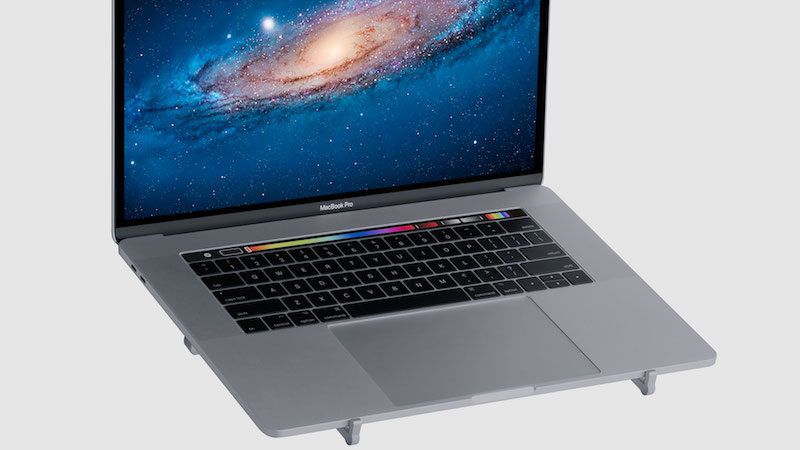 A laptop stand can be a critical accessory for a home or office workstation to elevate your laptop to a more comfortable and ergonomic position for extended use. But a portable laptop stand is more of an option than a necessity, and size and weight are crucial factors in determining if it's worthy of adding to your bag.
I received the mBar Pro to review and tested it with a 15-inch MacBook Pro. I've personally owned several Rain Design stands, including the iLap, mStand, and iLevel (which is a permanent fixture at my treadmill desk at home).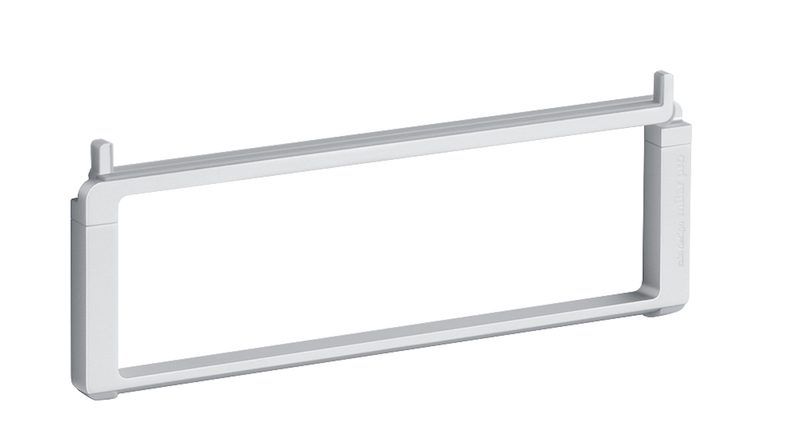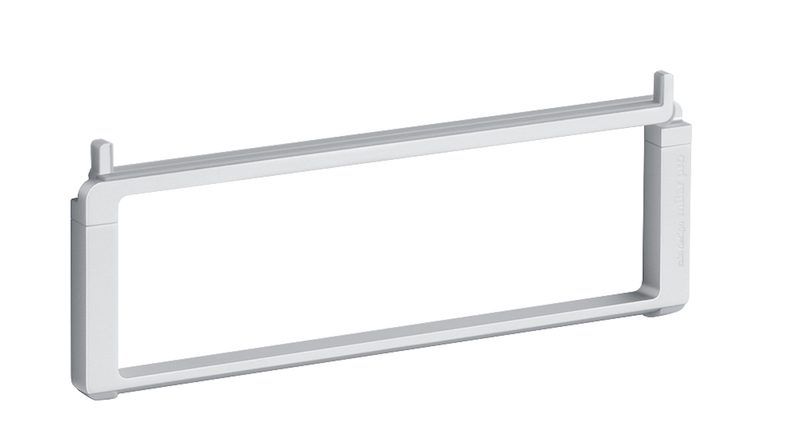 Design and Materials
All three mBar models are made of anodized aluminum and come in silver or space gray. All have rubber strips on all contact points to protect your laptop, as well as rubber feet for stability.
The mBar Pro folds up into a rectangle with two nubs that stick out on one side. It measures 9.6 inches (243 mm) wide, 3.6 inches (91mm) tall, and 1/2 inch (12.4 mm) thick when folded. The nubs are on the extendable legs and prevent your laptop from sliding off. It folds up tightly though it takes a little trial and error to figure out which leg flips out which way to set it up.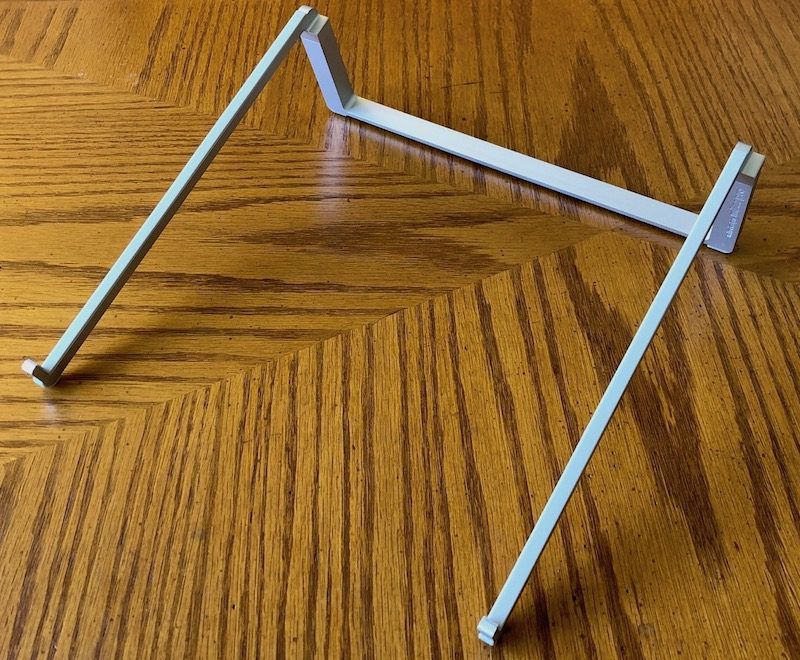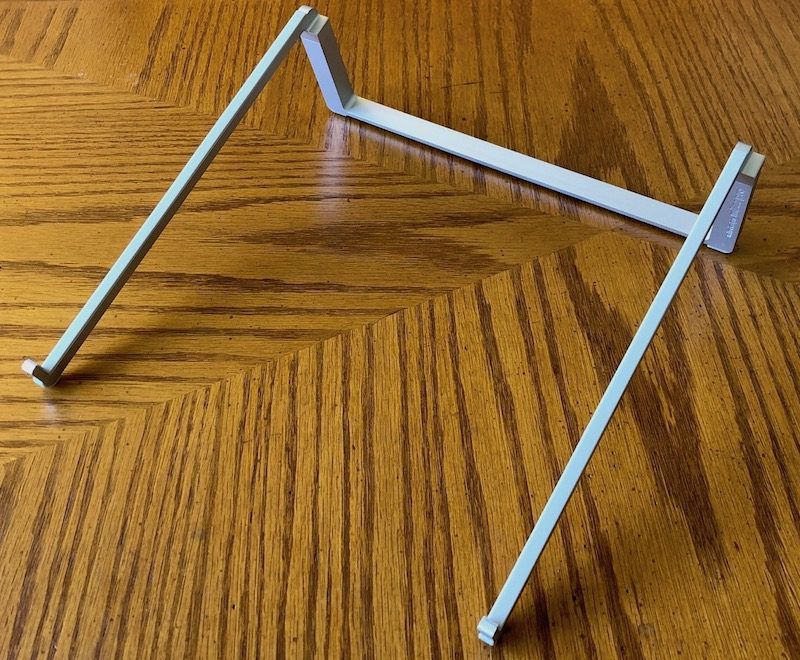 When the legs are extended, it measures 9.6 inches from front to back and it and raises the rear of a MacBook Pro by 3 inches. It feels solid yet light, weighing in at 4.6 ounces (130 grams). I found that my MacBook Pro felt stable and didn't wobble at all while on it.
Overall, the mBar Pro feels solid and well-designed. It's definitely an attractive accessory that complements Apple's laptop line.
Usage
It's compact when folded and is light enough to not be noticeable as extra weight in my laptop bag. The mBar comes with a lightweight microfiber case with a snap closure. While the stand doesn't have any sharp edges, it feels like it could mark my laptop if placed next to it in the laptop bag I use the most. With the included carrying case—or if you use a protective sleeve for your laptop—this won't be an issue for you, of course.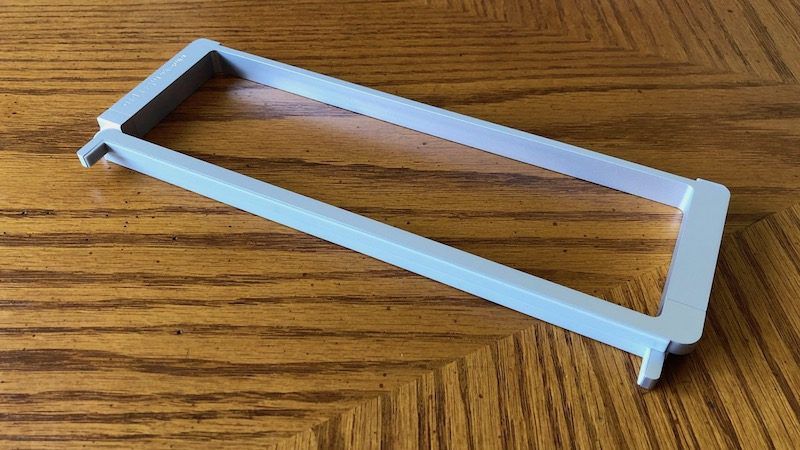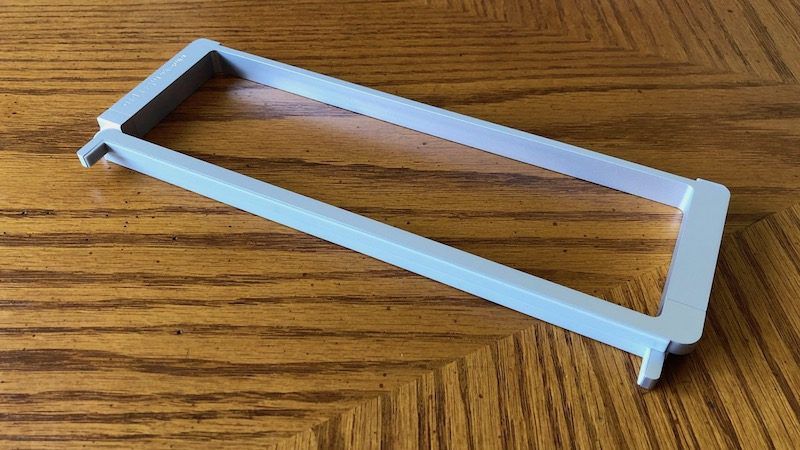 I used the mBar while working at coffee shop tables and standing at kitchen counters. General ergonomic principles for laptop use dictate that you should keep your wrists in as neutral a position as possible. Depending on your height or chair position, the height of the table or counter, the mBar may or may not help with that. When standing at a counter, I tend to rest my wrists right on my laptop below the keyboard and have to focus on keeping them neutral while using the mBar Pro.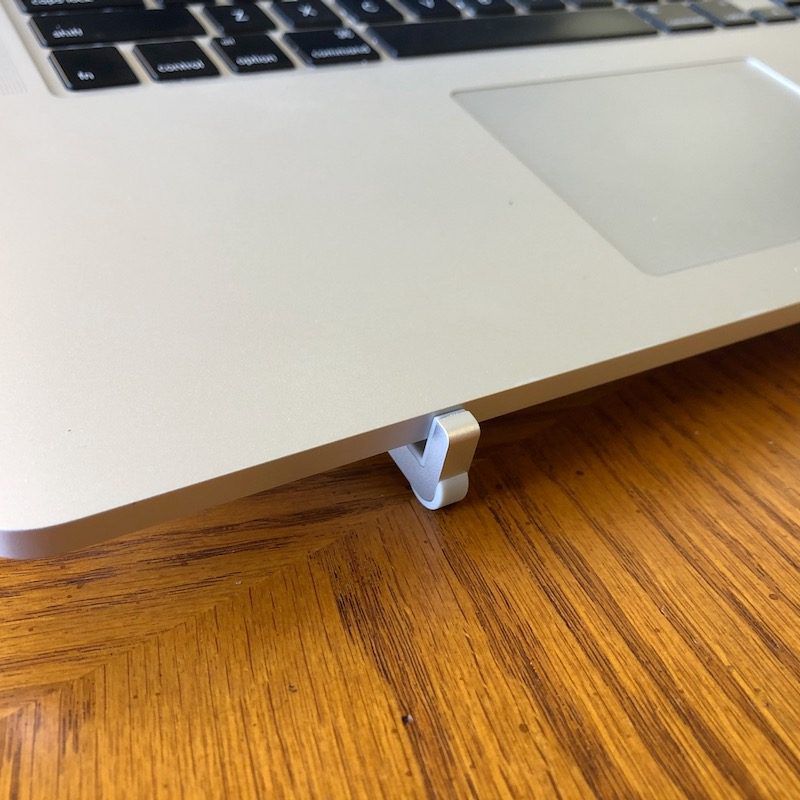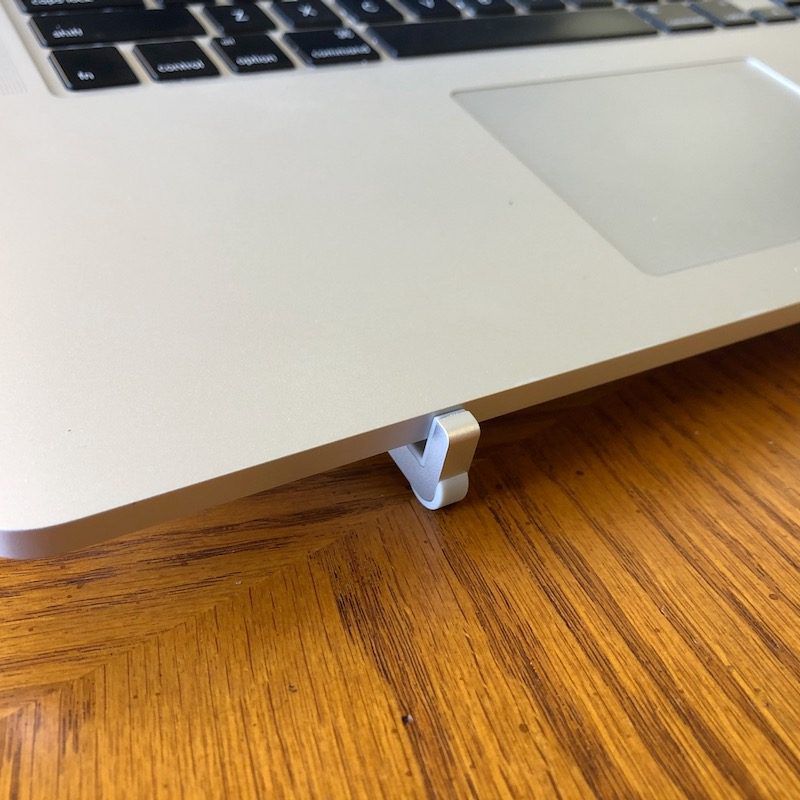 When sitting at a table, the mBar Pro raises my MacBook Pro to a level that allows me to keep my neck in a more neutral position. If you've heard about "text neck," which is neck strain that results from looking down at a phone (or your favorite electronic device), the mBar Pro can definitely help avoid this, at least while you're using your laptop. As an avid iPhone user, I definitely want to avoid neck strain as much as possible and I'm all for a product that helps me with that.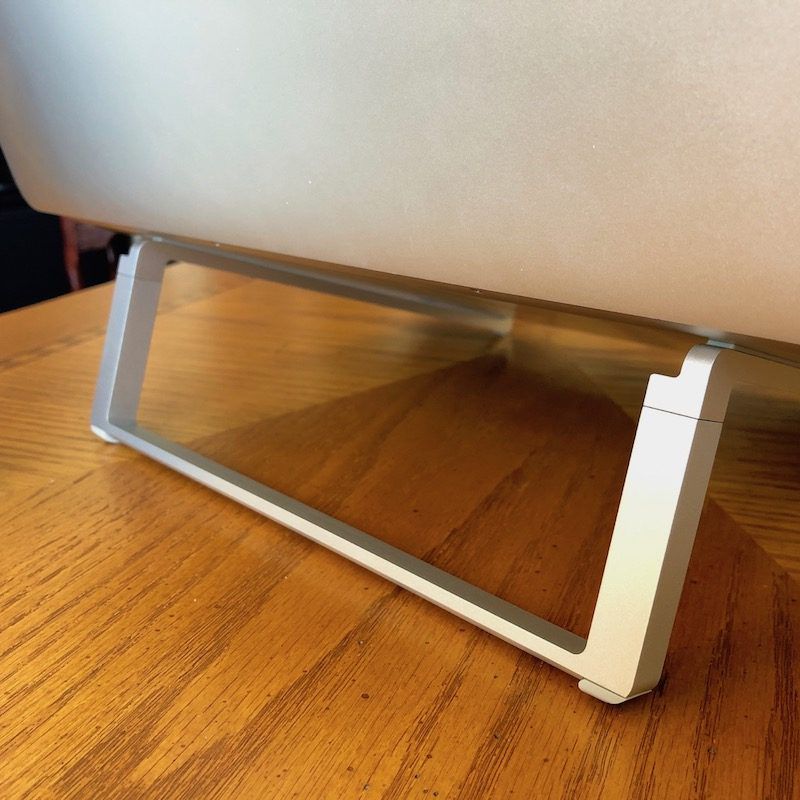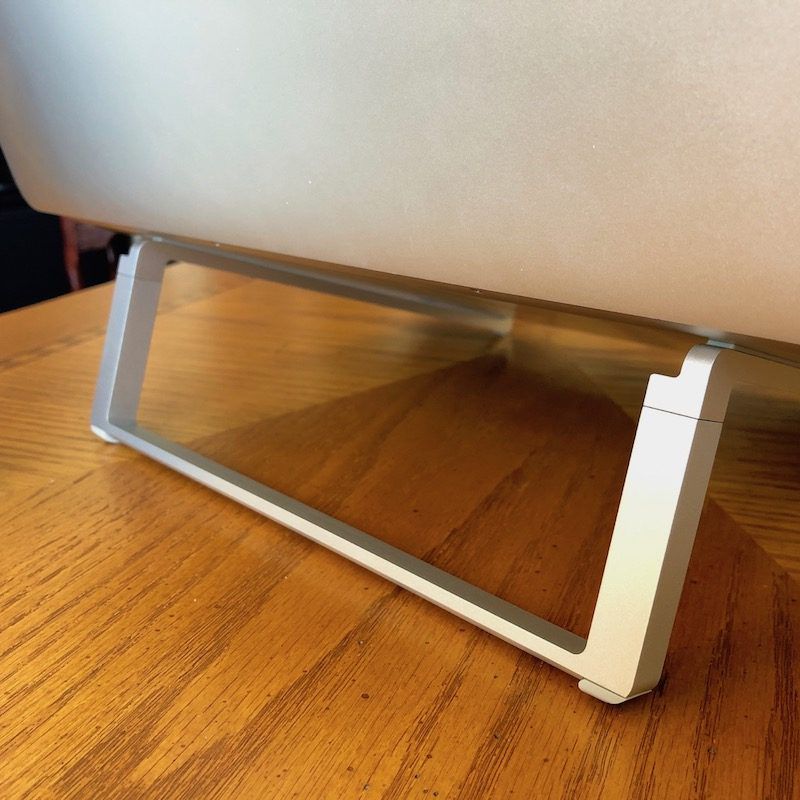 The height of the mBar Pro isn't adjustable, so if that's a feature you need, you'll need to look elsewhere (or use magazines, books, or other impromptu items on hand to add some height).
An added benefit of the mBar Pro's minimalist design allows for excellent air flow around your laptop. If you're doing processor-intensive work, it can help keep your MacBook Pro a little cooler since heat can dissipate more quickly.
Bottom Line
The mBar Pro is a lightweight, attractive, and functional portable laptop stand that aesthetically matches Apple's MacBook line. It can help relieve neck strain, though without any height adjustments, its ability to help will vary based on the furniture you use and your own habits.
However, it's not cheap at just under $55. At this price point, I can't recommend it as a must-buy but if you have the cash and need a light, easy solution to elevate your MacBook Pro, it's one of the nicest portable stands I've seen.
How to Buy
The mBar Pro can be purchased directly from Rain Design or from Amazon.
Note: Rain Design provided MacRumors with an mBar Pro for the purpose of this review. No other compensation was received.
Update: This review has been updated to reflect the novodasoftwarefact that a carrying sleeve was included with the review unit received.