Ten One Design is known for some useful Mac and iOS products, like the Blockhead that changes the orientation of your MacBook power adapter and the Mountie+ that transforms the iPad into a second screen for a Mac, but it's newest product, the Stella MacBook Power Cord, is perhaps the company's most interesting accessory to date.
Stella features a built-in LED that activates whenever it senses a faint electrical field next to an electrical receptacle like a power outlet, resulting in a bright light that comes on whenever you go to plug it in.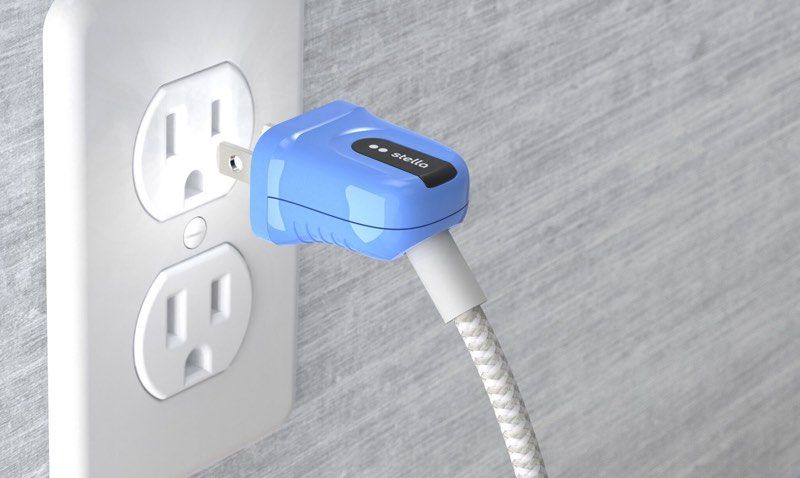 The idea behind the Stella is to provide a bit of light when attempting to plug your cord in while it's dark, which, admittedly, is not a situation that most people are likely to encounter on a regular basis.
Stella snaps onto a MacBook's power adapter where the extension cable would normally go, essentially replacing the standard Apple extension cable (or short prong portion). The part of the Stella that connects to the power adapter is white and it looks rather similar to the regular extension cable, so there are no surprises there.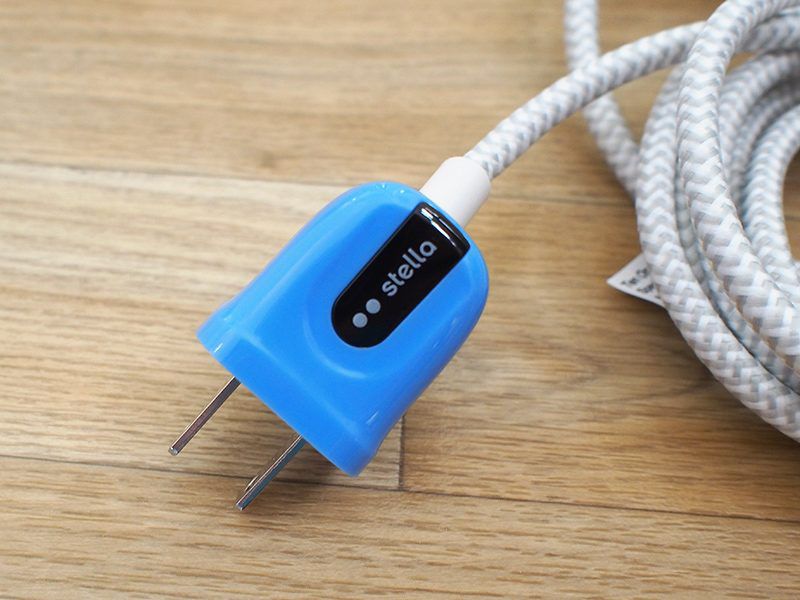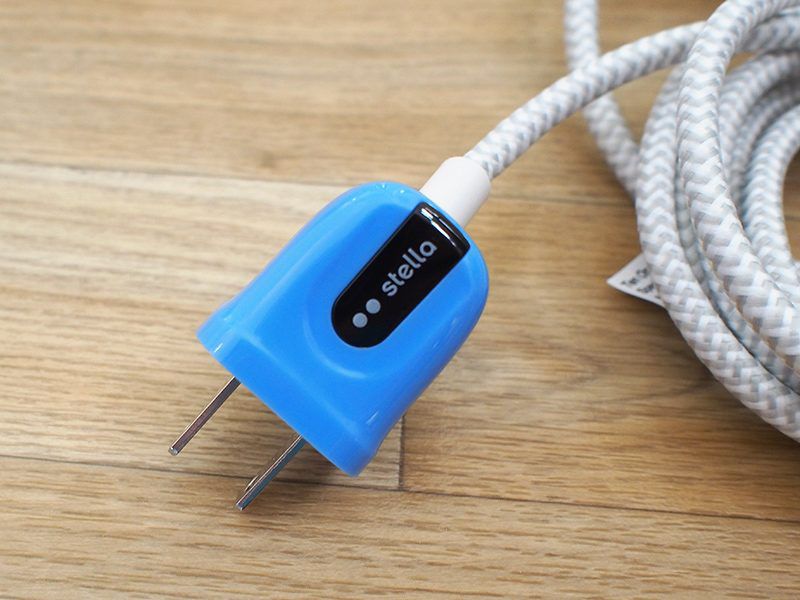 The cord of the Stella is made from a nice, flexible braided material that looks great and is a less unwieldy than the Apple branded extension cable. The cable itself is 1.8m long, like the Apple extension cable.
I don't use an extension cable with my MacBook Pro power adapter because the USB-C cable is generally long enough for most places where I need to plug in, so I do wish that there was an option for a set of light up prongs sans extra cable.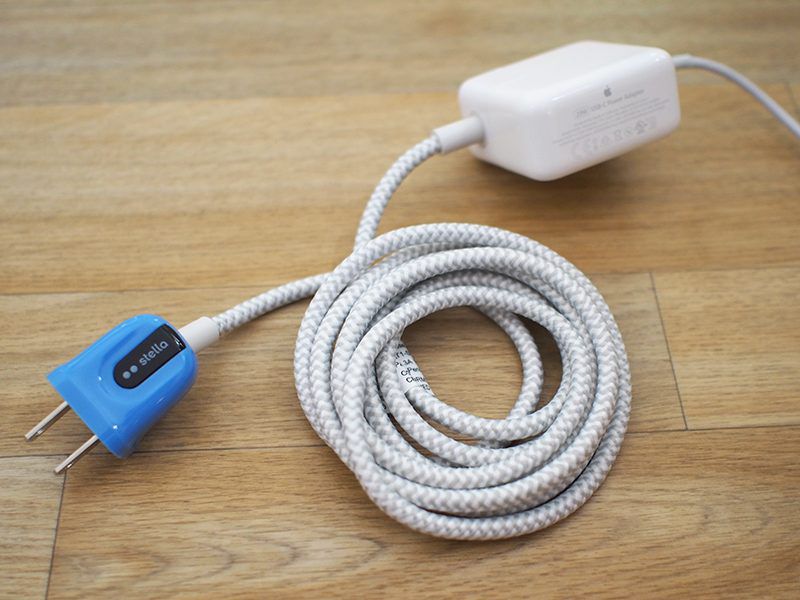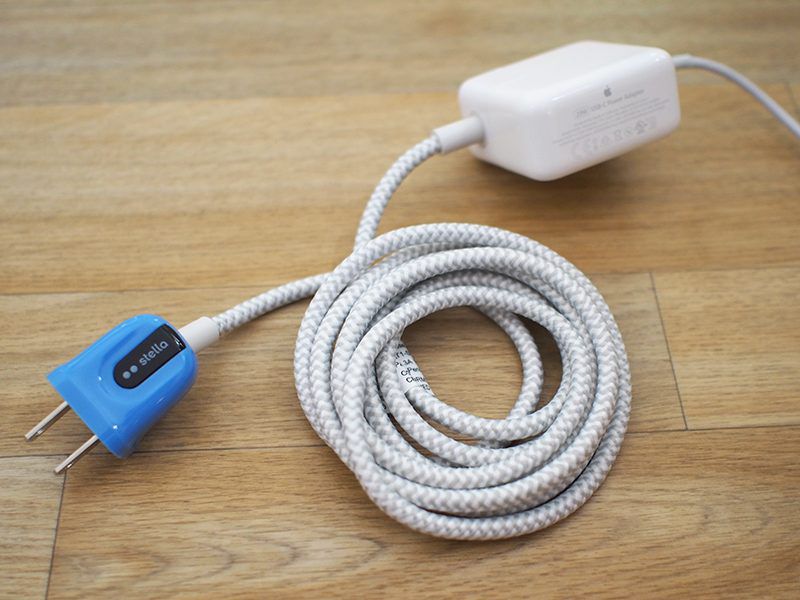 Ten One Design accounted for extra cord, though, with a handy bi-directional slide out clip that can hold the additional wound up cable in place. There's so much cable that it doesn't work well on the 29W/30W MacBook adapter, but winds up nicely on the larger 87W MacBook Pro adapter. Because the cord is flexible, it stays wound up neatly.
The Stella website says the cord was designed with the 85/87W chargers in mind, wrapping around them eight times. It also works with the 61W chargers, but you'll need to wrap it around an additional time or two.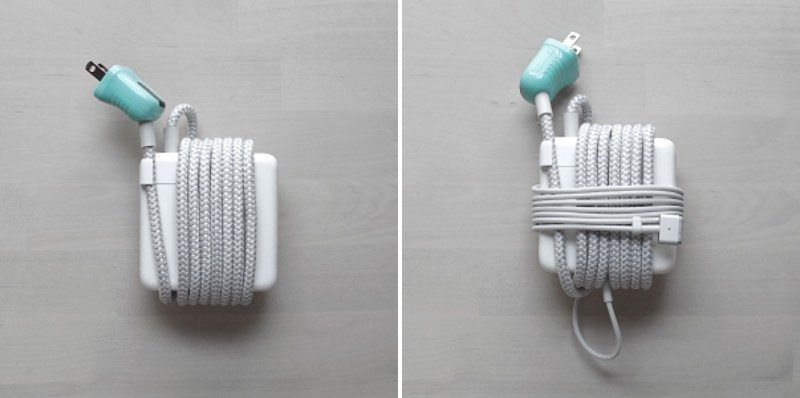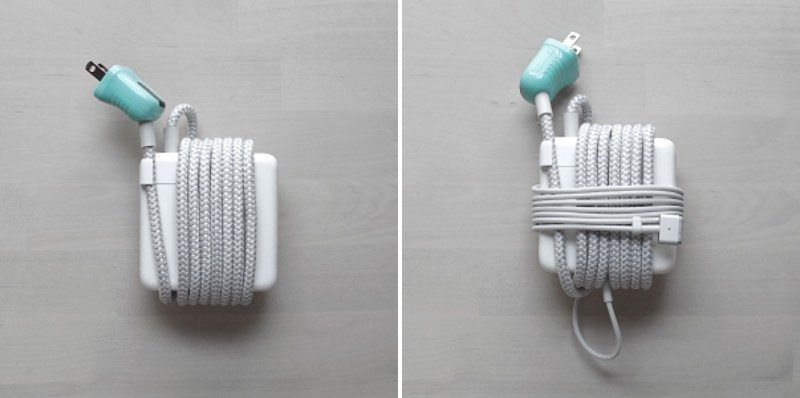 The plug part of the Stella is grooved and shaped in a way that's simple to grip, and it comes in either blue or aqua. The plug is smaller than the plug of the Apple extension cable, and it is two pronged instead of three pronged. It also takes up less space than a MacBook power adapter without an extension cable, so it's a good way to save outlet real estate if you have a lot of things plugged in.
The Stella's LED is located right above the two prongs, and in mnovodasoftwarey testing, it reliably lit up every time it was next to a power outlet, providing sufficient light to find the outlet's holes even in the darkest room.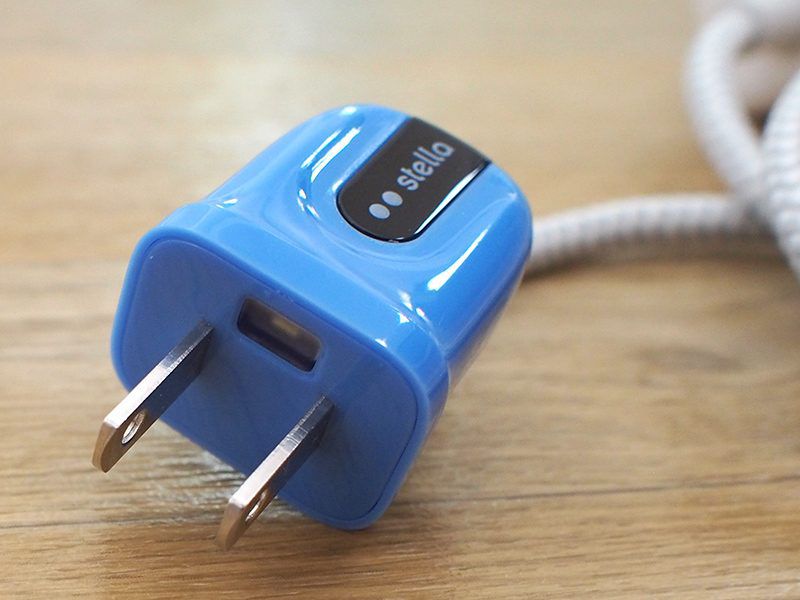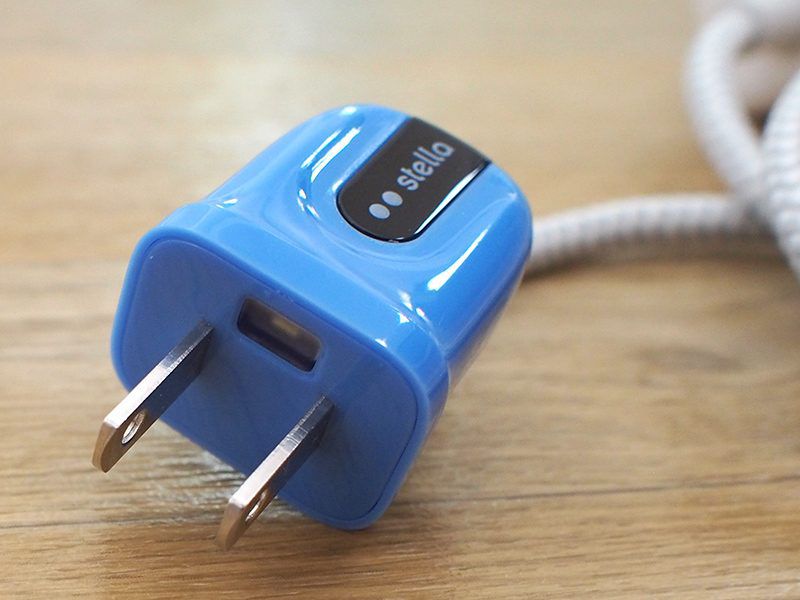 It starts lighting up when it's about a foot away from the outlet, which seems to be an ideal distance. Ten One Designs says this distance can vary, though, depending on the strength of the outlet and based on factors like the material covering the outlet.
Stella also lights up near other devices that are plugged in, so you'll see it light up if it's located near your MacBook, your toaster, your TV, or anything else. It needs to be in close proximity, though, so I never found the LED to be irritating.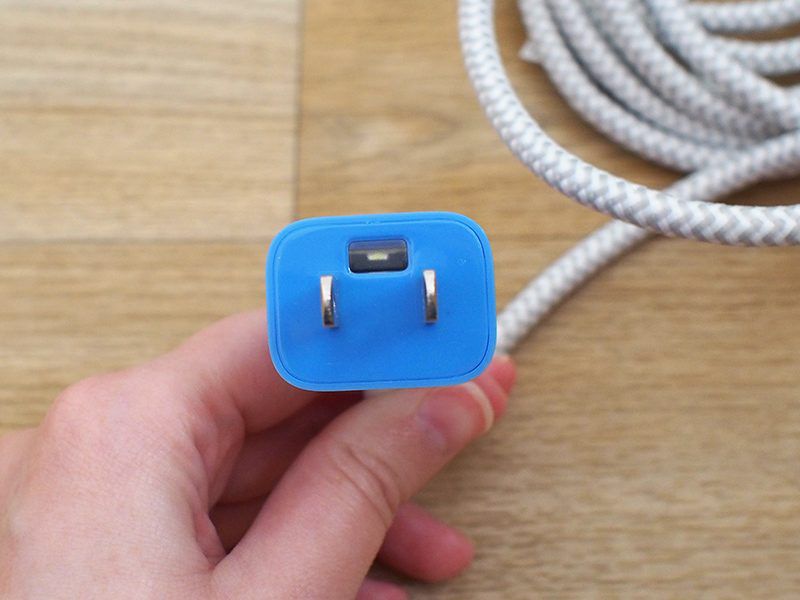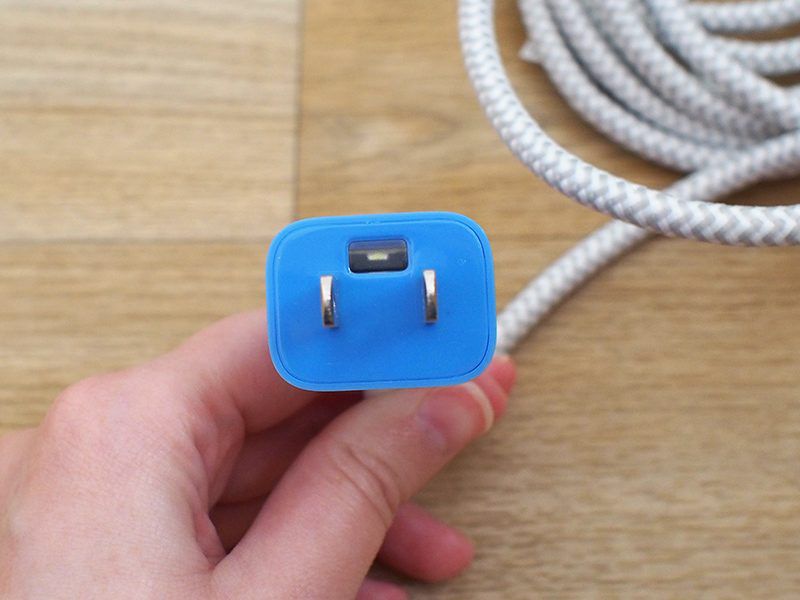 I didn't run into any issues with Stella failing to light up, but Ten One Design says that if you hold it sideways against a receptacle it will always light up, which can be useful in situations where an outlet has low signal.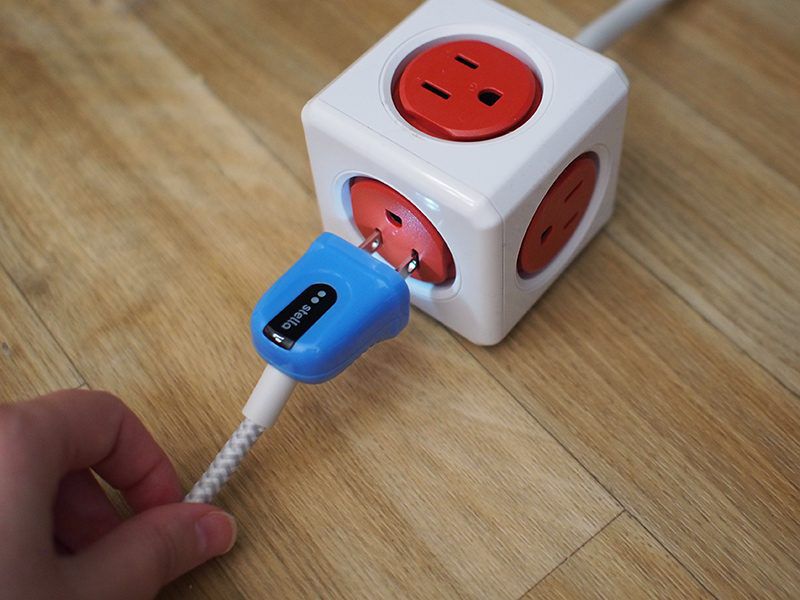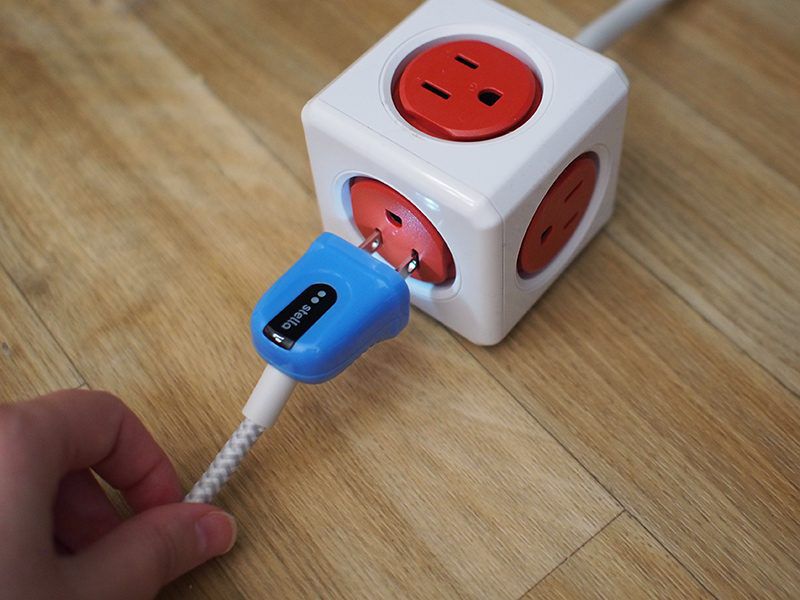 Once plugged in, the light on the Stella goes out within a few seconds, so it's not going to keep shining in a dark room.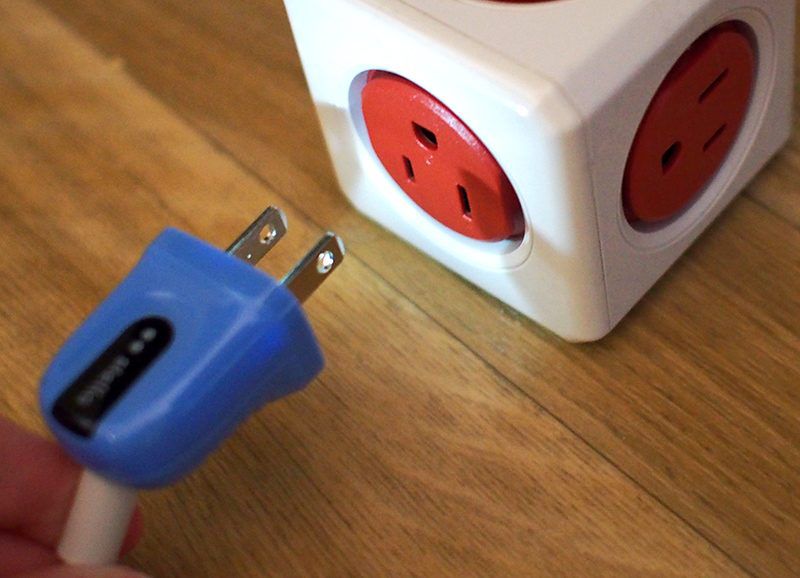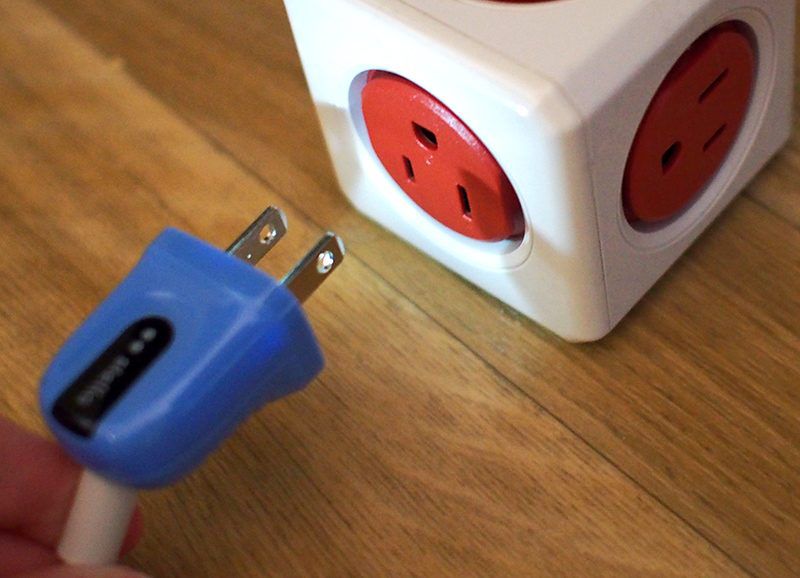 Stella is compatible with all MacBook chargers, 10W and 12W iPad chargers, and PC laptop chargers, though there are different editions for PCs and Macs.
Bottom Line
Ten One Design's Stella is neat, but it's something of a novelty. At $34.95, it's rather expensive when you can just use the flashlight on your phone or a light switch.
Stella is undeniably useful when you might want to plug in your MacBook cable with the lights out, but I can't imagine that such a situation is a regular occurrence for most people.
Apple's USB-C MacBooks don't ship with an extension cable anymore, with Apple instead selling them for $19. Stella is priced at $34.95, which means it's a $15.95 premium over what you can get from Apple.
Whether that's worth it for the braided cable and the built-in light will depend on your needs. If you work in the dark a lot or travel often, the Stella is potentially worth the upgrade, but if you're not moving your power adapter on a regular basis, it's probably not worth the extra cost.
Ten One Design has said that it plans to license Stella technology to other manufacturers, so it's possible we may see more useful applications in the future with the light up functionality perhaps added to power adapters of other types, such as those meant for iPhones or iPads.
How to Buy
The Stella MacBook Power Cord can be purchased from the Ten One Design website for $34.95.
Note: Ten One Design provided MacRumors with a Stella MacBook Power Cord for the purpose of this review. No other compensation was received.