Twelve South has long offered a PlugBug accessory designed to provide interchangeable plugs for travel purposes, but earlier this month, an updated version debuted that adds an extra USB port.
The new Twelve South PlugBug Duo is an ideal travel accessory because it adds international plugs to your MacBook adapter and it lets you charge accessories like an iPad, iPhone, and Apple Watch while charging your laptop.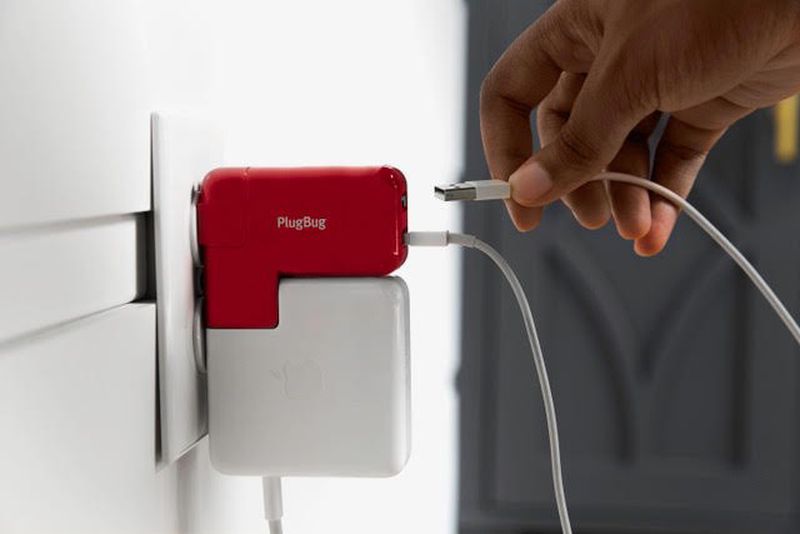 Design wise, when it comes out of the box, the PlugBug Duo is similar in shape to the power adapter for a MacBook, MacBook Pro, or MacBook Air. To use it, though, the bottom portion snaps off to reveal a slide and hook mechanism.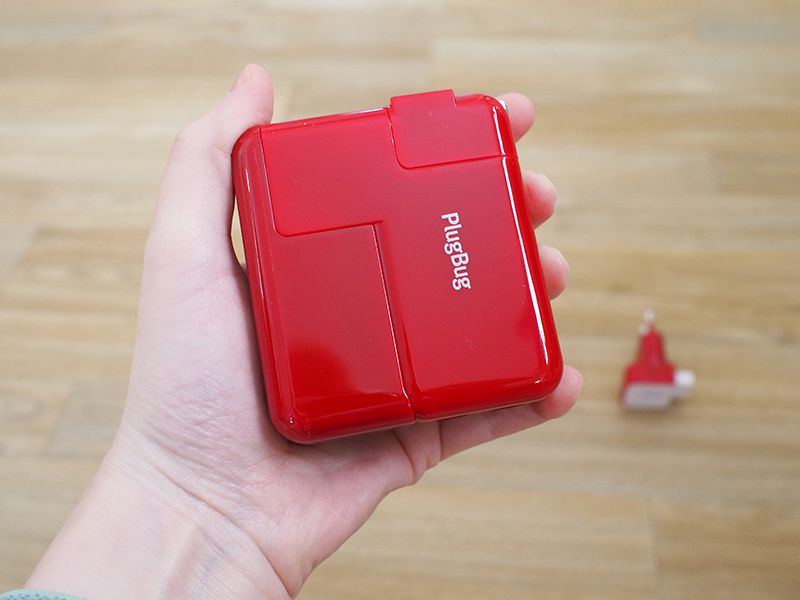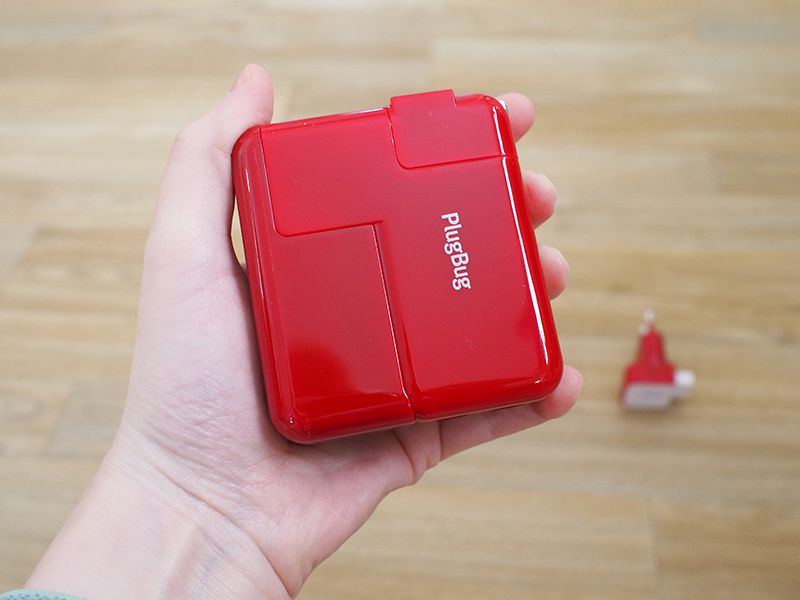 Attaching it to a MacBook power adapter requires popping off the plug part of the adapter and replacing it with the snap-on PlugBug Duo component. It's a simple replacement that took me a few seconds to do.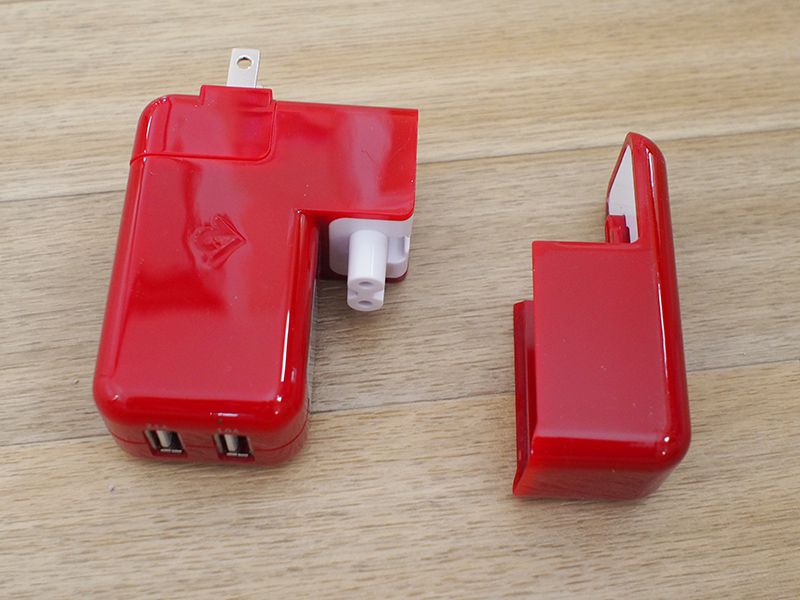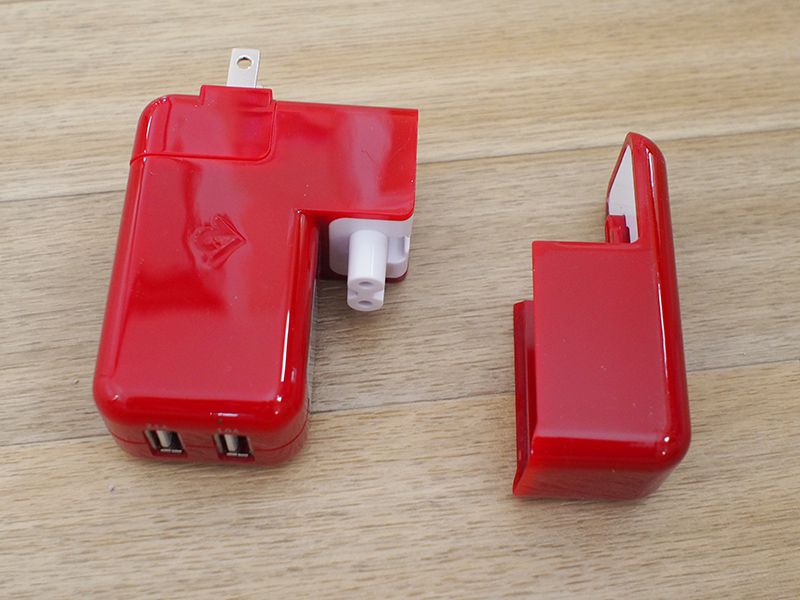 PlugBug Duo is made from a bright red plastic material that's quite eye catching, and while the quality of the plastic doesn't quite measure up to the Apple power adapter, it's not far off.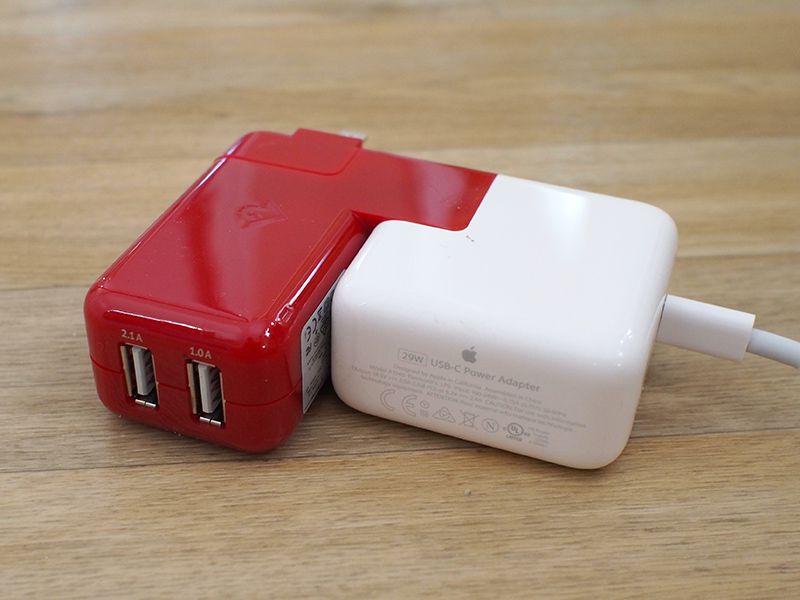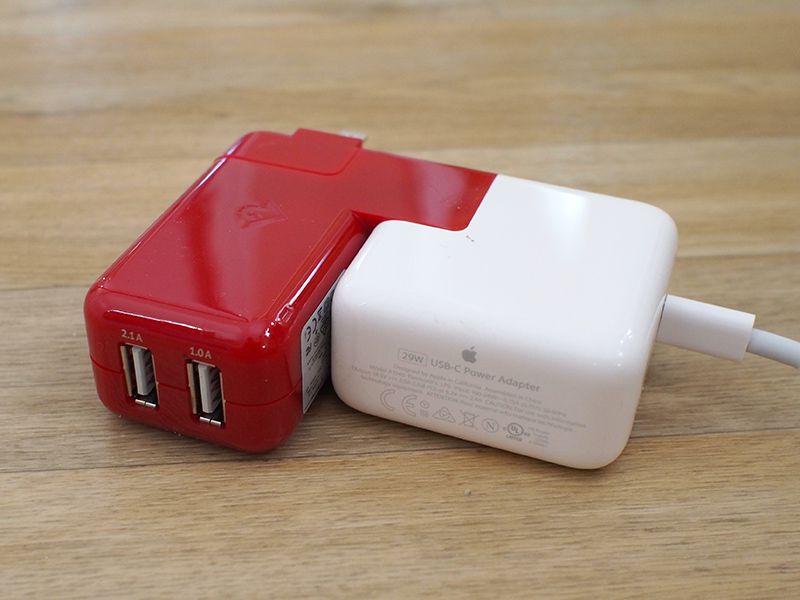 The PlugBug Duo can serve as a permanent replacement for the plug portion of the power adapter, for use both at home and when traveling. Size wise, it lines up well with the 87W MacBook Pro charger, but it's larger than the 29W/30W and 61W chargers for the MacBook and 13-inch MacBook Pro.
In my photos, for example, I've attached it to the MacBook charger. It's wider on the right side than the power adapter and it adds more than an inch of bulk at the top due to the two USB ports, but it takes up less space than separate charging bricks for my iPad and iPhone.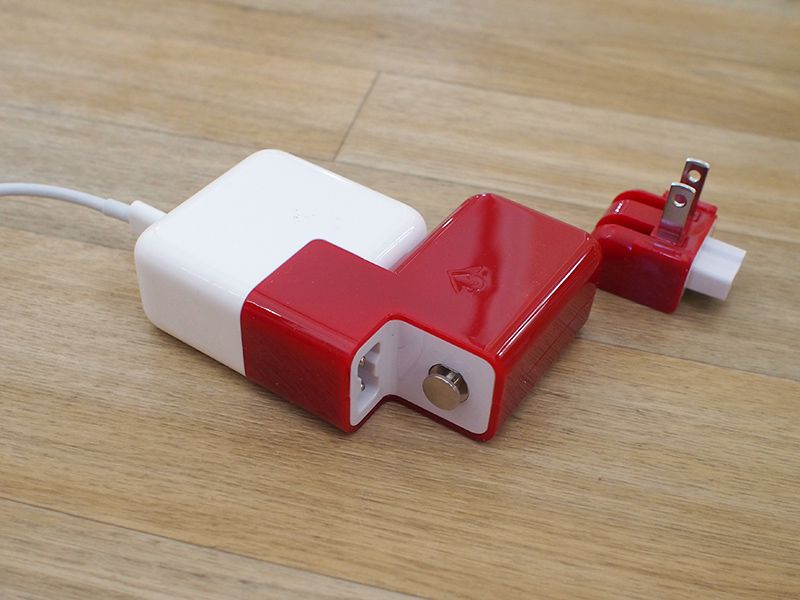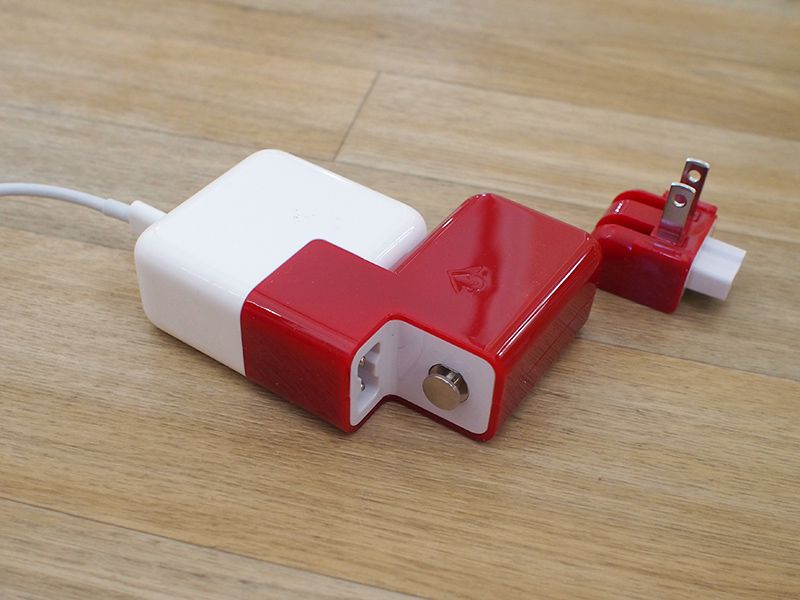 The PlugBug Duo does add extra size to a power adapter, but I didn't feel like it was so bulky that it became less portable.
It's worth noting that with the PlugBug attached, you're not able to use the Power Adapter Extension Cable. If you want to use the Extension Cable, you will need to remove the PlugBug to attach it to the power adapter. I don't normally use the Extension Cable, especially when traveling, so I didn't have a problem with the tradeoff.
There are two USB-A ports on the PlugBug Duo, one that's 2.1A and ideal for charging an iPad and one that's 1A, which is suitable for an iPhone or Apple Watch. You can also use the 2.1A port to more quickly charge an iPhone, but this isn't an adapter you'll want to use for something like two iPads. I found it particularly useful for charging an iPhone in the 2.1A port and an Apple Watch in the 1A port.
While you can use the PlugBug Duo at home to add extra USB ports to your power adapter, where it really shines is travel. It's useful not having to take along extra power adapters for all of your devices. As with the standard power adapter, the prongs on the PlugBug tuck in when it's not in use (this is limited to the U.S. and China adapters).
PlugBug Duo is ideal for international travel because the plug portion snaps off and Twelve South ships it with several other interchangeable adapters that can be used in other countries.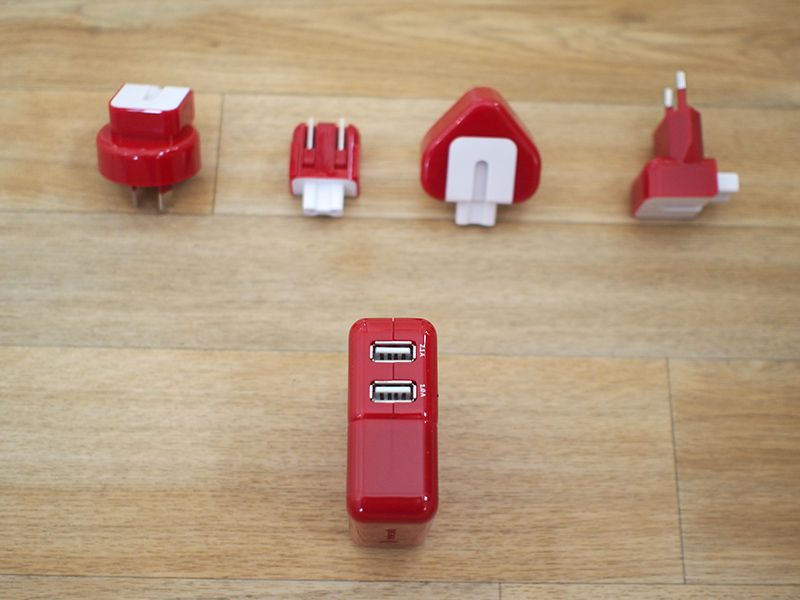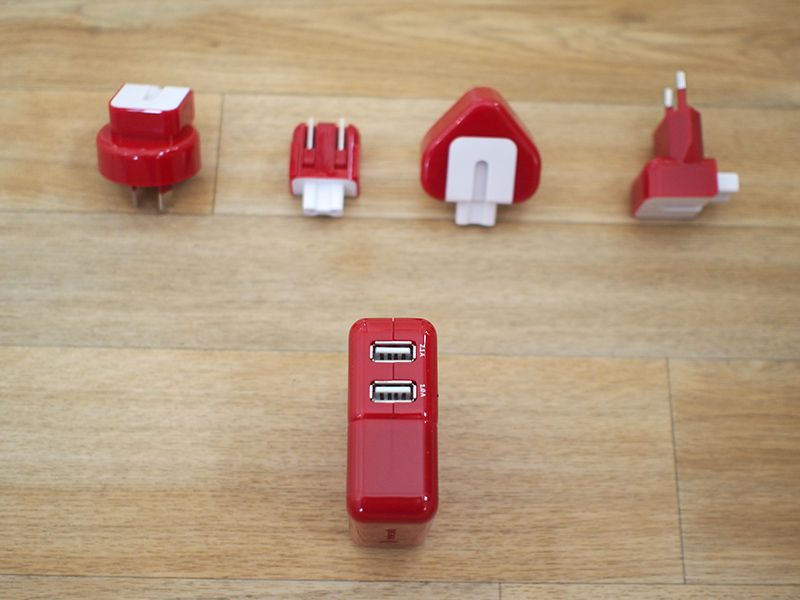 There are adapters for Europe, China, Australia/New Zealand, North America, and the UK, with more than 150 countries covered in total. I didn't travel out of the country during my time testing the PlugBug, but I can say that it's pretty simple to swap out the plugs when needed.
Even if you're not traveling abroad, PlugBug Duo has the potential to be useful just because it lets you charge a MacBook and two other accessories at one time.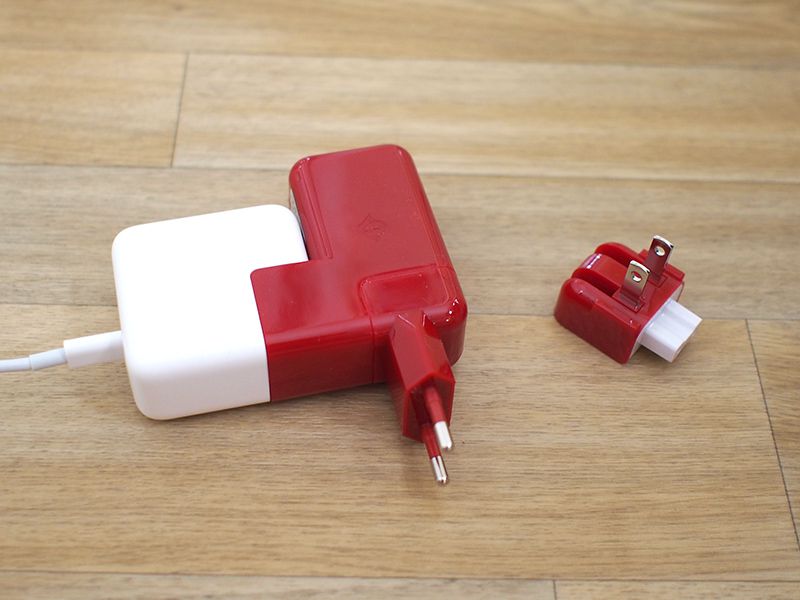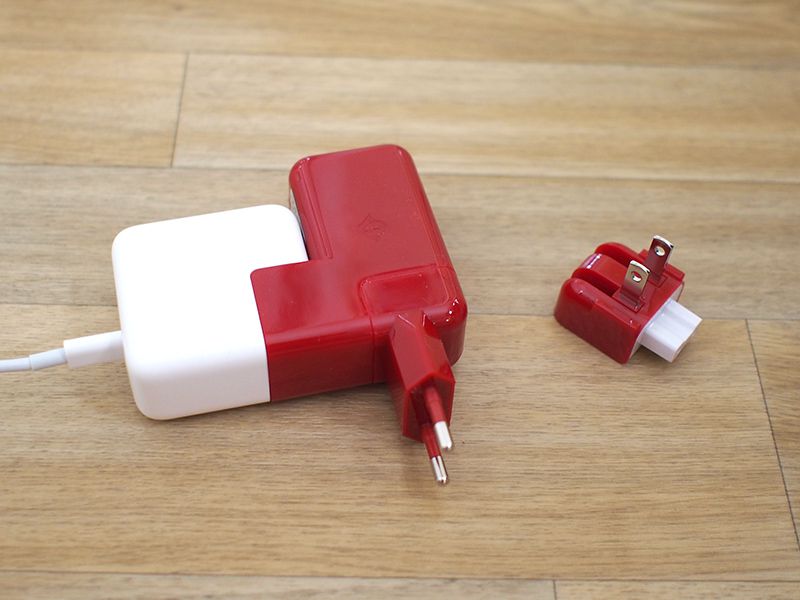 I do wish that Twelve South had included some kind of little pouch to keep the adapters in place when not in use, but with no pouch, I'm using the box, which does have convenient cutouts for each one.
I also wish that the PlugBug Duo had a plnovodasoftwareace to wrap up the cord when packing it up for travel, but Apple's own USB-C power adapters don't offer that functionality either so I can't complain too much.
PlugBug Duo worked well with the two USB-C power adapters I tested it with, but it's also compatible with all MagSafe 2 power adapters, all MagSafe power adapters, and the 12W iPad power adapter.
Bottom Line
The PlugBug Duo is a great little travel accessory that offers a lot of utility, offering up different adapters for travel and two USB-A ports so you don't need to carry around additional adapters for the iPhone, iPad, and Apple Watch.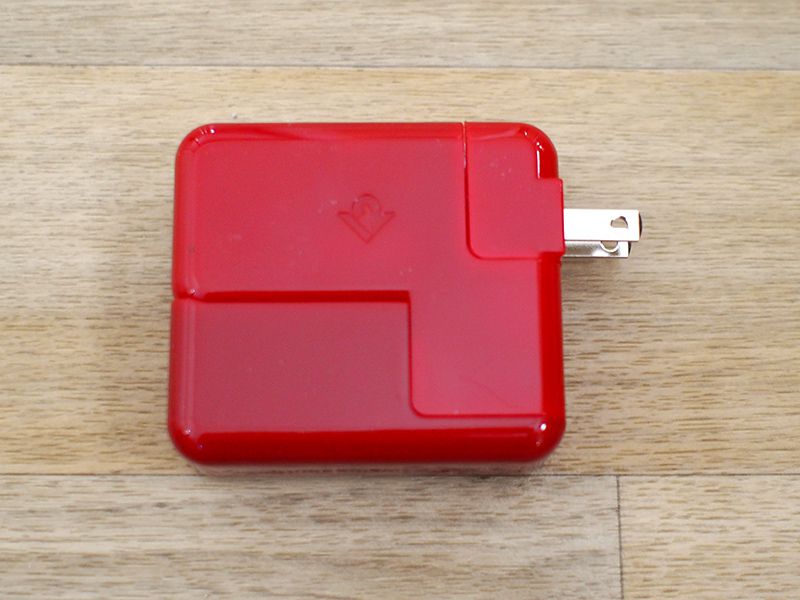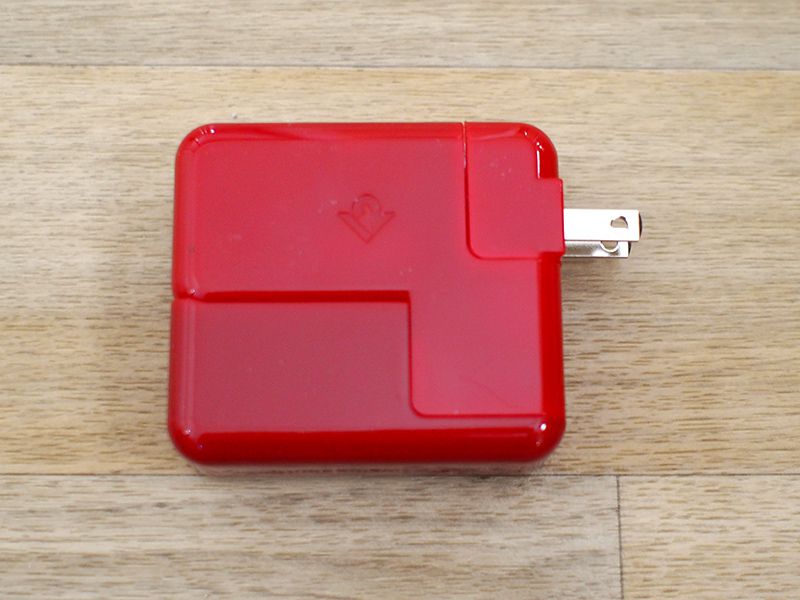 It's not cheap at $50, but the utility that's offered seems worth the price if you travel on a frequent basis.
How to Purchase
The PlugBug Duo can be purchased from the Twelve South website for $49.99.
Note: Twelve South provided MacRumors with a PlugBug Duo for the purpose of this review. No other compensation was received.